Abbey Gate
What is it?
The southern entrance to the Bath Abbey precinct stood at the eastern end of the present Abbey Gate Street. The gatehouse was demolished in the mid 18th century. [
Forsyth, 2003
].
Where is it in Bath?
The plaque is located beneath St. Michael's Arch (built 1973) at the entrance to Abbey Green: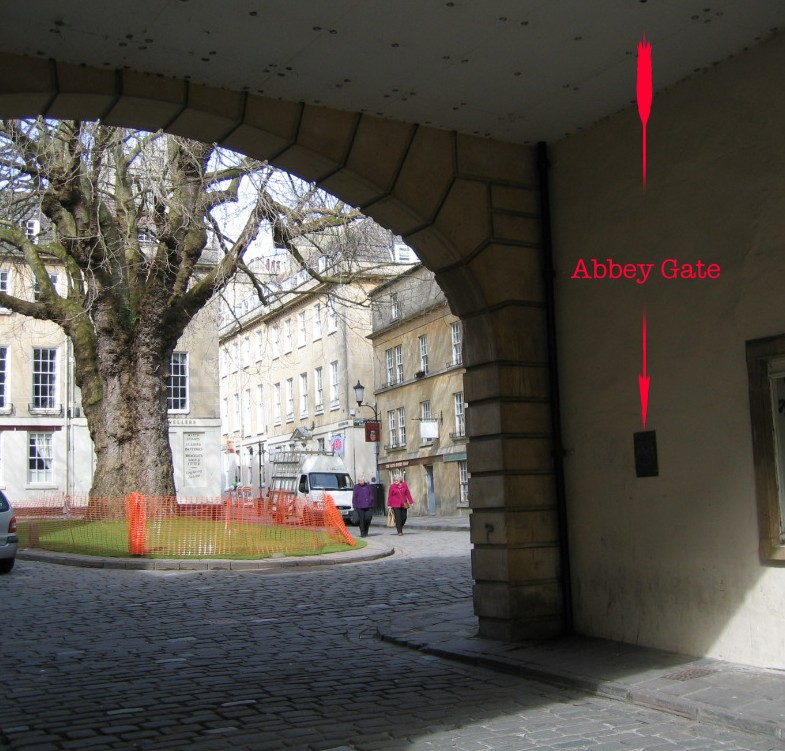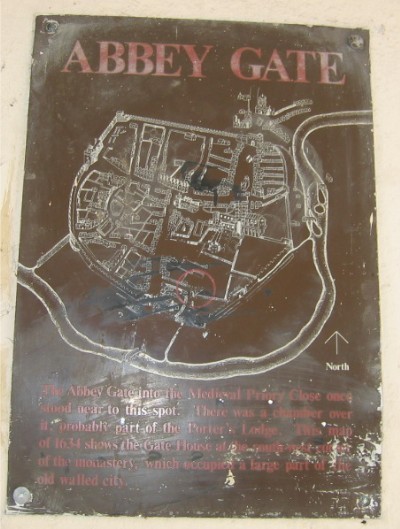 The text reads
"The Abbey Gate into the Medieval Priory Close once stood near to this spot. There was a chamber over it, probably part of the Porter's Lodge. The map of 1634 shows the Gate House at the south-west corner of the monastery, which occupied a large part of the old walled city."

Location map of plaque: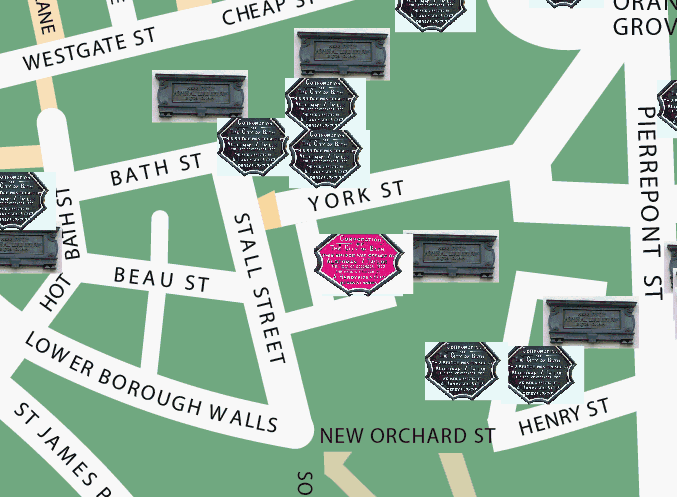 ---
(c) 2011 Bath-Heritage.co.uk | Contact us|