Major John André
Who was he?
Wikipedia:
John André (May 2, 1750 – October 2, 1780) was a British army officer hanged as a spy during the American Revolutionary War. This was due to an incident in which he assisted Benedict Arnold's attempted surrender of the fort at West Point, New York to the British Army.
Why was he in Bath?

John André was born and educated at Geneva, and came to Bath when he was nineteen, living for a time with his family at No. 22 the Circus [
Lowndes 1982
].
Location of plaque at 22, The Circus (left hand arrow):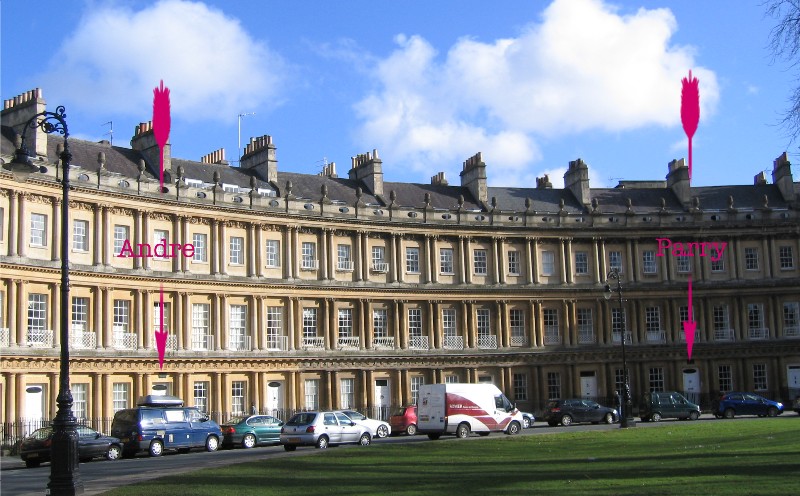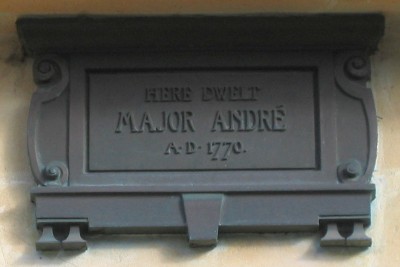 The text reads
"Here dwelt Major Andre A.D. 1770"
Location map of 22, The Circus: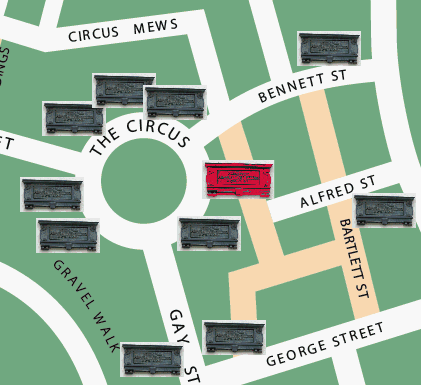 ---
(c) 2011 Bath-Heritage.co.uk | Contact us|