Christopher Anstey

Who was he?
Wikipedia:
Christopher Anstey (October 31, 1724 – August 3, 1805) was an English writer and poet. Various visits to Bath resulted, in 1766, in his famous rhymed letters,
The New Bath Guide
or
Memoirs of the Blunderhead Family
, a satirical poem of considerable sparkle, about the adventures of the "Blunderhead" family in Bath.
Why was he in Bath?
Anstey's first visit to Bath was sometime around 1760. The combination of a bilious fever and low spirits, caused by the death of his only sister, to whom he was greatly attached, resulted in a recommendation for him to take the waters.
In 1770 Anstey purchased a house in the then recently built Royal Crescent and moved with his numerous family to Bath
[Turner 1994]
. According to
Forsyth
, they lived at number 4, not number 5 as suggested by the location of the plaque, before moving to Marlborough Buildings nearby: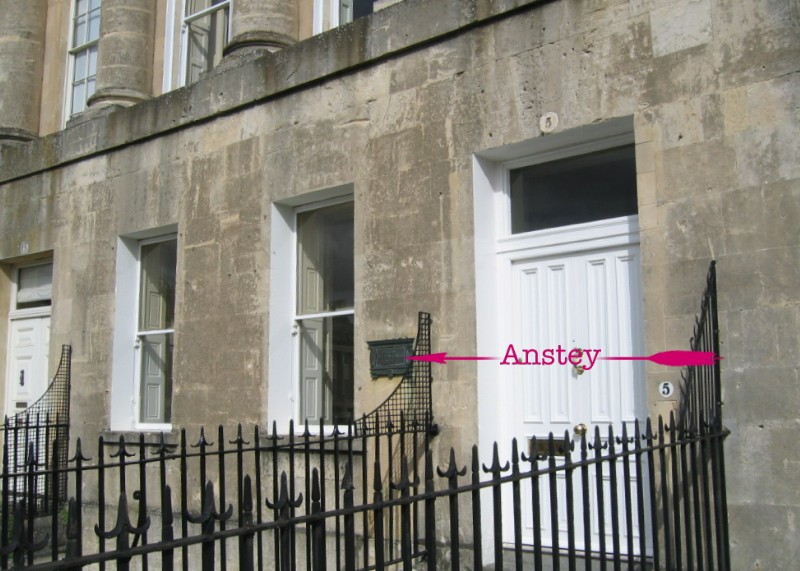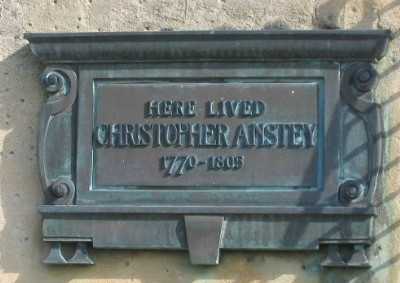 The text reads
"Here lived Christopher Anstey 1770-1805"

Location map of 5, Royal Crescent: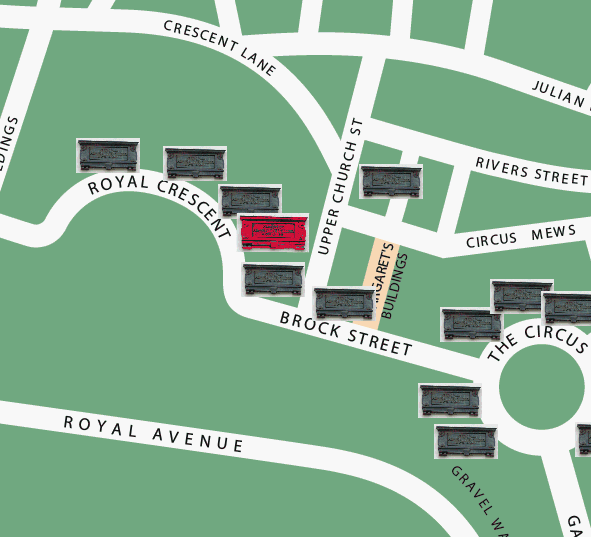 ---
(c) 2011 Bath-Heritage.co.uk | Contact us|