Jane Austen

Who was she?
Wikipedia:
Jane Austen (16 December 1775 – 18 July 1817) was an English novelist whose works of romantic fiction set among the gentry have earned her a place as one of the most widely read and most beloved writers in English literature.
Why was she in Bath?
Austen's parents,
George Austen
(1731–1805), and his wife, Cassandra (1739–1827), were members of substantial gentry families. George was descended from a family of woollen manufacturers which had risen through the professions to the lower ranks of the landed gentry. Cassandra was a member of the prominent Leigh family; they married on 26 April 1764 at Walcot Church in Bath. From 1765 until 1801, that is, for much of Jane's life, George Austen served as the rector of the Anglican parishes at Steventon, Hampshire.
Jane first came to Bath with her mother in the summer of 1799. They stayed for a month at no. 13, Queen Square.
In December 1800, Rev. Austen unexpectedly announced his decision to retire from the ministry, leave Steventon, and move the family to Bath. While retirement and travel were good for the elder Austens, Jane Austen was shocked to be told she was moving from the only home she had ever known. An indication of Austen's state of mind is her lack of productivity as a writer during the time she lived at Bath. She was able to make some revisions to
Susan
, and she began and then abandoned a new novel,
The Watsons
, but there was nothing like the productivity of the years 1795–99.
The Austen family lived at 4, Sydney Place (below) for three years until their lease expired. They moved to 27, Green Park Buildings, where
George Austen
died in January 1805. Afterwards they briefly lived at 25, Gay Street, then in Trim Street before moving to Hampshire. Her final novels,
Persuasion
and
Northanger Abbey
, were published in December 1817 after her death. They were both set largely in Bath.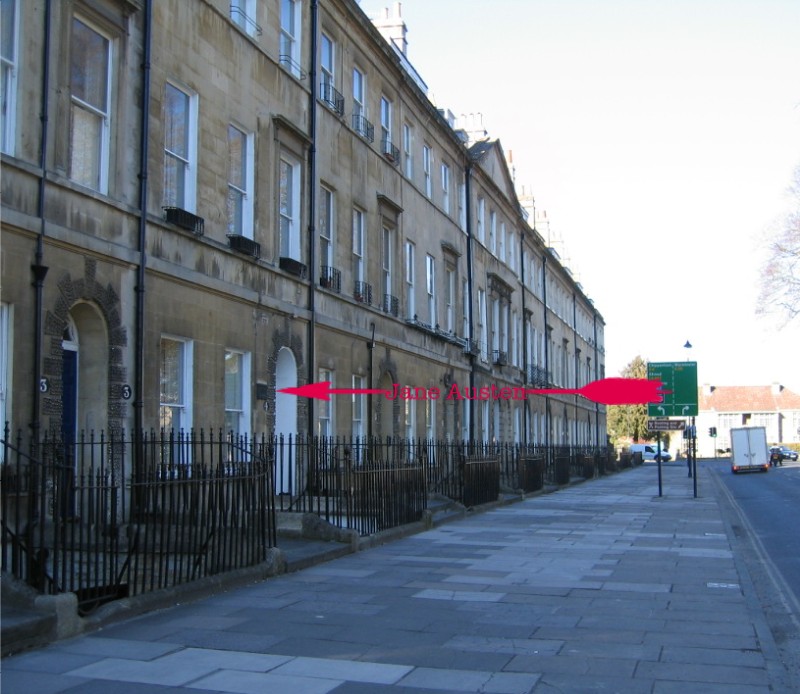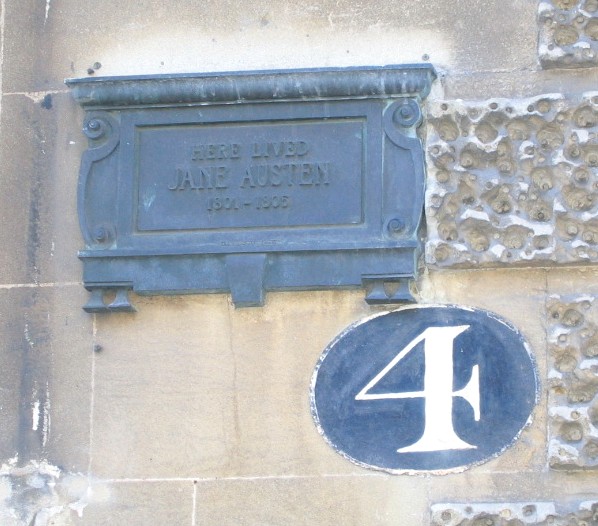 The text reads
"Here lived Jane Austen 1801 - 1805"

Location map of 4, Sydney Place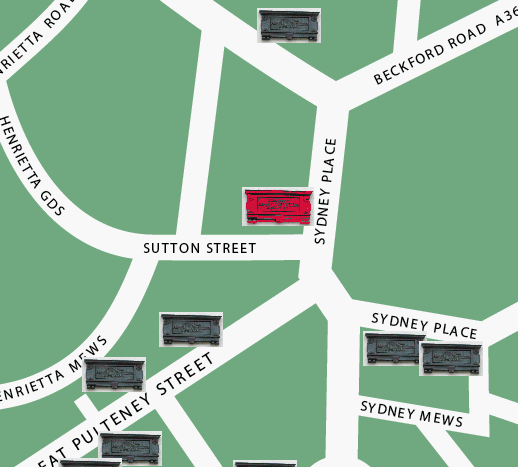 ---
(c) 2012 Bath-Heritage.co.uk | Contact us|