Beaufort Square
What is it?
Beaufort Square is a square of two-storey cottages laid out in 1730 to a design of John Strahan. The south side is formed by the original frontage to the Theatre Royal. In the centre was a communal garden. It is now a small rectangular lawn, enclosed with wrought iron railings. The railings are original and date from 1805; their spear shape commemorating the pikes used during the battle of Trafalgar in 1805 (see also
Nelson
).
Where is it in Bath?
Beaufort Square is to the south of
Queen Square
. The plaque is fixed to railings on the north side of the square. The photograph below shows the location of the plaque with the Theatre Royal on the left: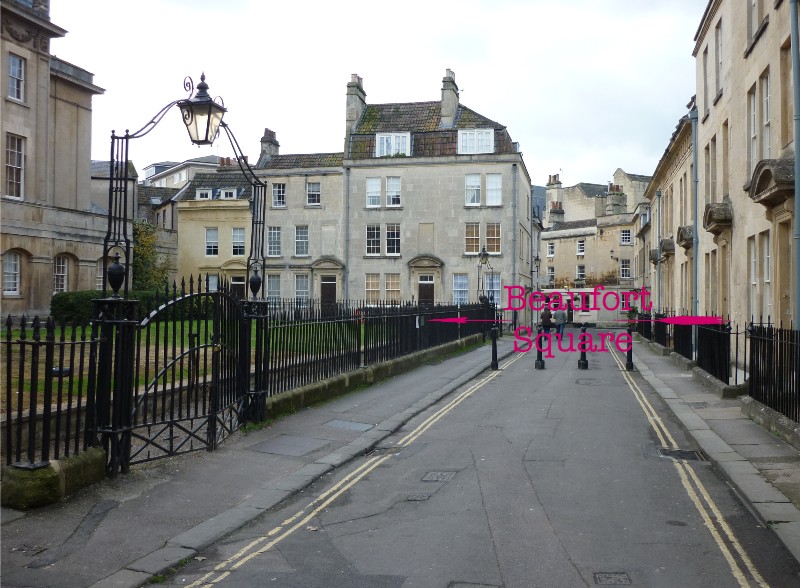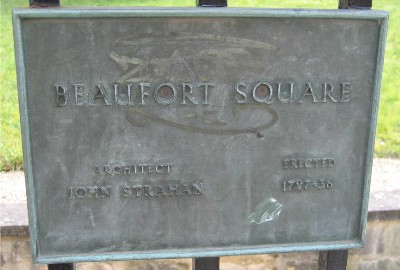 The text reads
"Beaufort Square
Architect John Strahan
Erected 1727-36"

Location map of plaque: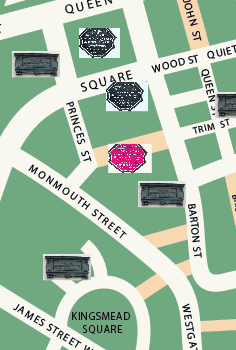 ---
(c) 2011 Bath-Heritage.co.uk | Contact us|