William Beckford

Who was he?
Wikipedia:
William Thomas Beckford (1 October 1760 – 2 May 1844), usually known as William Beckford, was an English novelist, a profligate and consummately knowledgeable art collector and patron of works of decorative art, a critic, travel writer and sometime politician, reputed to be the richest commoner in England. He was Member of Parliament for Wells from 1784 to 1790, for Hindon from 1790 to 1795 and 1806 to 1820. He is remembered as the author of the Gothic novel Vathek, the builder of the remarkable lost Fonthill Abbey and Lansdown Tower ("Beckford's Tower"), Bath, and especially for his art collection.
Why was he in Bath?
In 1822 he sold Fonthill, and a large part of his art collection, to John Farquhar for £330,000 (£25.8 million as of 2010), and moved to Bath, where he bought No. 20 Lansdown Crescent and No. 1 Lansdown Place West, joining them with a one-storey arch thrown across a driveway. In 1836 he also bought Nos. 18 and 19 Lansdown Crescent (leaving No 18 empty to ensure peace and quiet).
He spent his later years at Lansdown Crescent, and he commissioned architect Henry Goodridge to design a spectacular folly on Lansdown Hill: Lansdown Tower, now known as Beckford's Tower, in which he kept many of his treasures.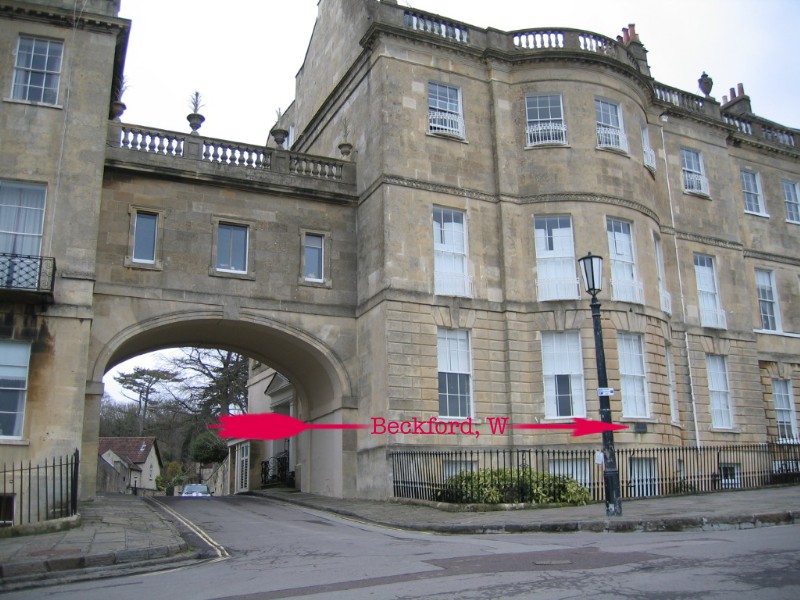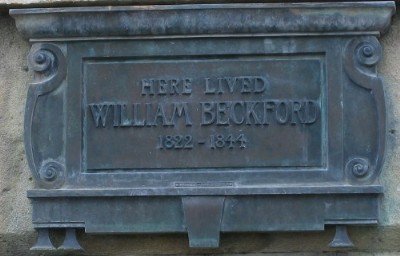 The text reads
"Here lived William Beckford 1822-1844"
Location map of 20 Lansdown Crescent (off map to North):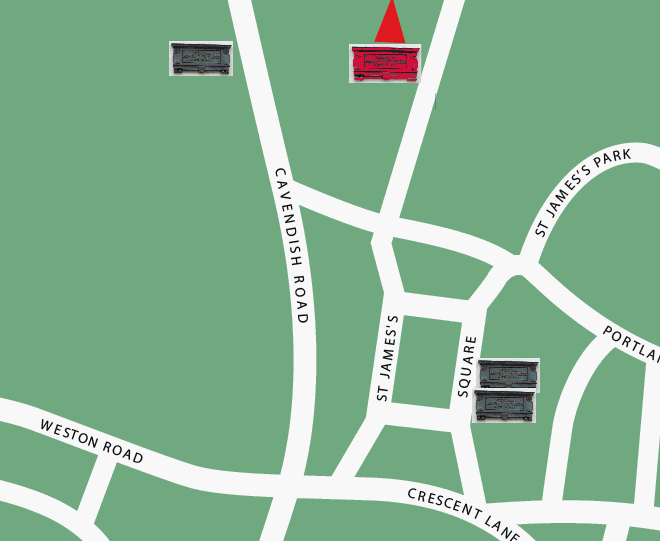 ---
(c) 2011 Bath-Heritage.co.uk | Contact us|