Edmund Burke

Who was he?
Wikipedia:
Edmund Burke PC (12 January 1729 – 9 July 1797) was an Anglo-Irish statesman, author, orator, political theorist, and philosopher who, after relocating to England, served for many years in the House of Commons of Great Britain as a member of the Whig party. He is mainly remembered for his opposition to the French Revolution.
Why was he in Bath?
He often visited Bath, mainly for reasons of health. In 1756 he stayed at Circus House, the house of his doctor, Dr Christopher Nugent. Here he met the doctor's daughter, Jane Mary Nugent (1734–1812), and they married the following year (12 March 1757).
Forty years later, in 1797, with his health in serious decline, he came to Bath for the final time, staying at 11, North Parade.
Location of plaque at 11 North Parade (upper plaque farthest from camera):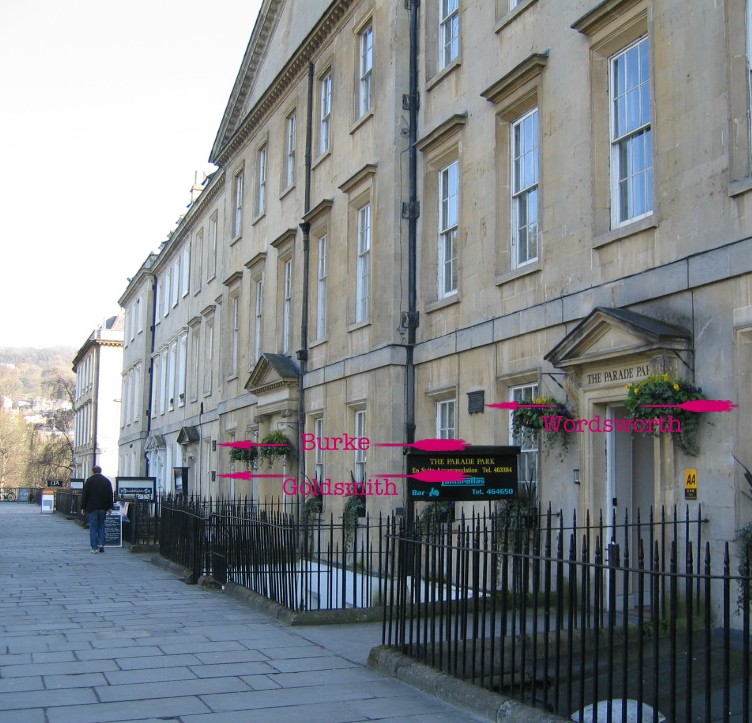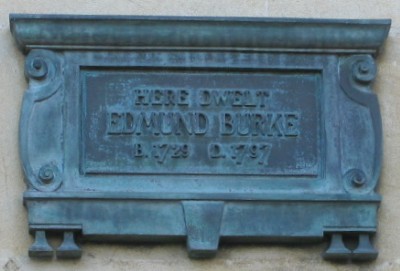 The text reads
"Here dwelt Edmund Burke b. 1729 d. 1797"

Location map of 11, North Parade: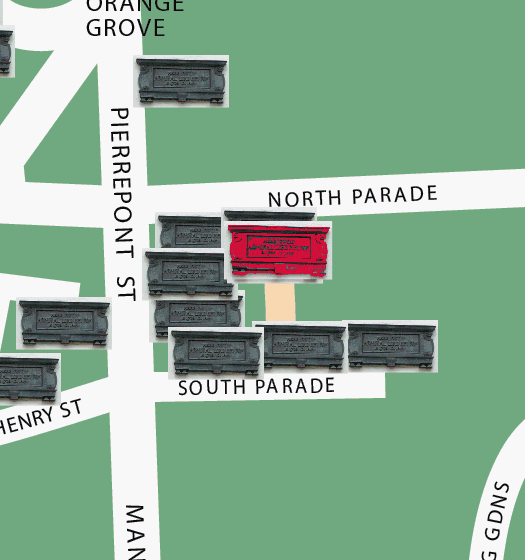 ---
(c) 2011 Bath-Heritage.co.uk | Contact us|