Camden Crescent
What is it?
Camden Crescent was planned to consist of twenty-two houses, with another ten in flanking wings that would rise steeply up the hillside (five on each end). Designed in 1787-8 by John Eveleigh, only the five in the south-west wing (off the photo to the left) and sixteen houses of the Crescent were built (and are currently numbered from 1 to 21). Work on the north-east six houses and the five in the wing were abandoned following landslips.
Where is it in Bath?
Camden Crescent is to the north of the city centre, off Lansdown Road, occupying a prominent site high above the London Road
.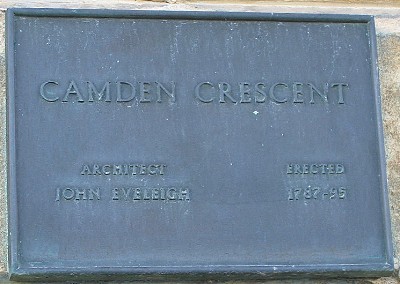 The text reads
"Camden Crescent
Architect John Eveleigh
Erected 1787-95"

Location map of plaque: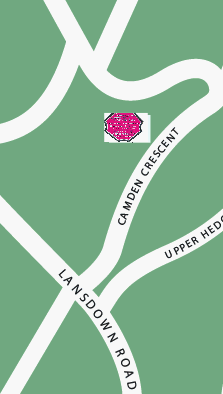 ---
(c) 2018 Bath-Heritage.co.uk | Contact us|