Sir Winston Spencer-Churchill

Who was he?
Wikipedia:
Sir Winston Leonard Spencer-Churchill (30 November 1874 – 24 January 1965) was a British politician, army officer, and writer. He was the prime minister of the United Kingdom from 1940 to 1945, when he led Britain to victory in the Second World War, and again from 1951 to 1955. Churchill represented five constituencies during his career as a Member of Parliament (MP). Ideologically an economic liberal and imperialist, for most of his career he was a member of the Conservative Party, which he led from 1940 to 1955, but from 1904 to 1924 was a member of the Liberal Party.
Why was he in Bath?
Twenty-two years old and still a serving officer on leave from his regiment in India, Winston Churchill, desperate to be noticed, addressed his first public meeting, an "outing, fete or picnic" of the Primrose League (an organization dedicated to spreading Conservative principles) at the house of today's American Museum at Claverton Manor, Bath, UK: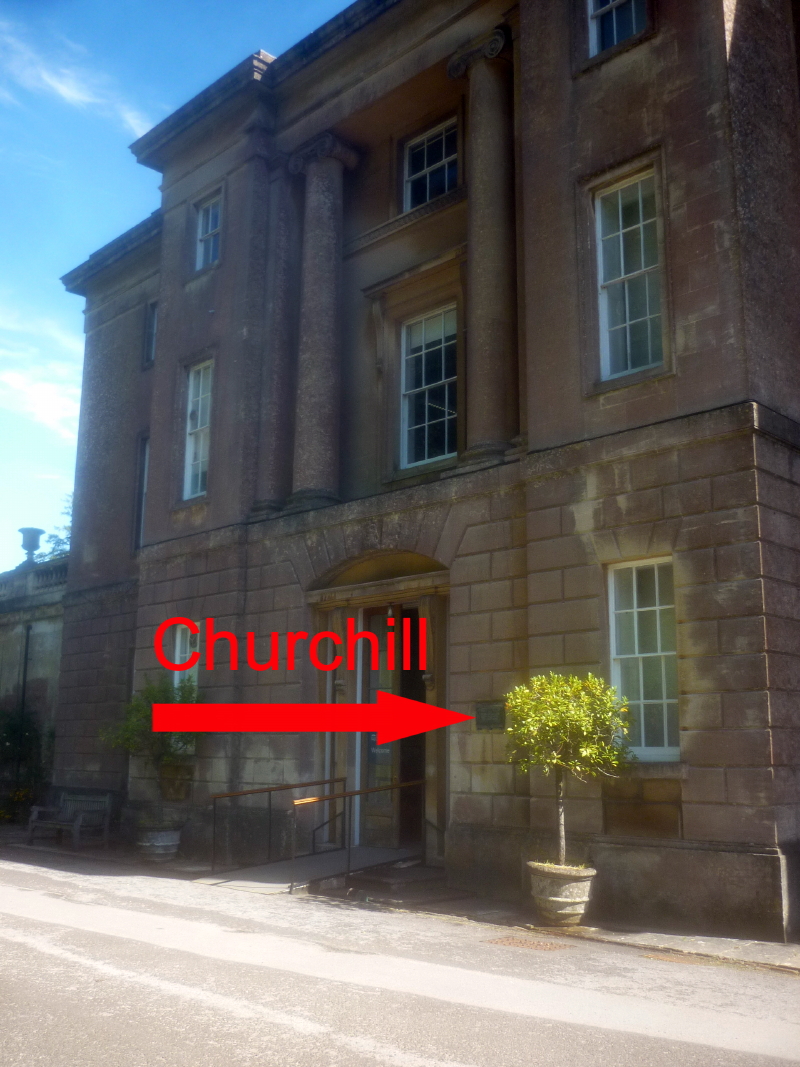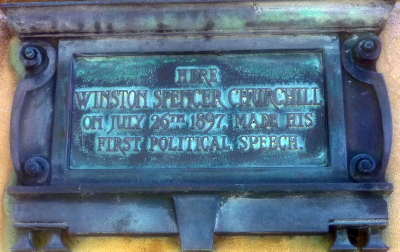 The text reads
"Here Winston Spencer Churchill on July 26th 1897, made his first political speech"

Location map (Googlemaps) of Claverton Manor:

---
(c) 2019 Bath-Heritage.co.uk | Contact us|