William, Duke of Clarence (later King William IV)
Who was he?
Wikipedia:
William IV (William Henry; 21 August 1765 – 20 June 1837) was King of the United Kingdom of Great Britain and Ireland and of Hanover from 26 June 1830 until his death on 20 June 1837. William, the third son of George III and younger brother and successor to George IV, was the last king and penultimate monarch of the House of Hanover.
Why was he in Bath?
He accompanied his mother,
Queen Charlotte
, when she came to "take the waters" in November 1817, the year before her death. 103, Sydney Place, was reserved for the Queen's entourage and also used by the Duke of Clarence.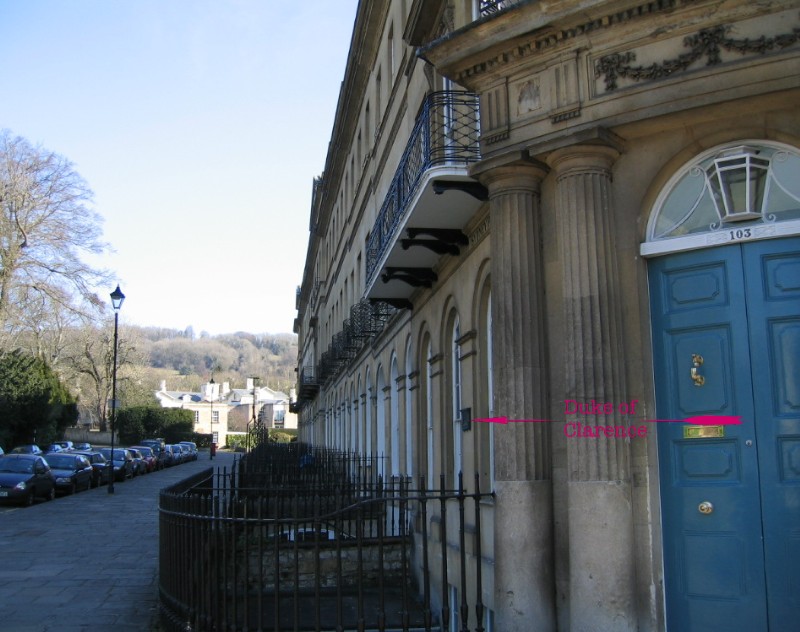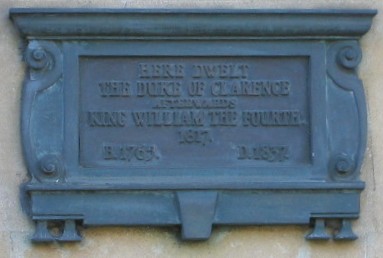 The text reads
"Here dwelt the Duke of Clarence afterwards King William the Fourth 1817. B. 1765 d. 1837"

Location map of 103, Sydney Place: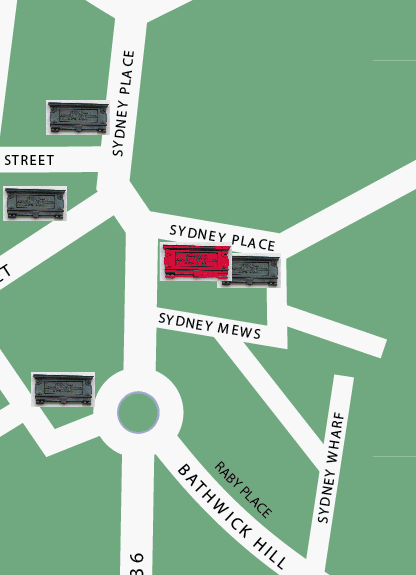 ---
(c) 2011 Bath-Heritage.co.uk | Contact us|