Robert, Lord Clive

Who was he?
Wikipedia:
Major-General Robert Clive, 1st Baron Clive, KB (29 September 1725 – 22 November 1774), also known as Clive of India, was a British soldier who established the military and political supremacy of the East India Company in Southern India and Bengal. He is credited with securing India, and the wealth that followed, for the British crown.
Why was he in Bath?

From 1767 to his death he lived mainly in Bath for health reasons, firstly in Westgate Buildings then at 14, the Circus.
Location of plaque at 14, The Circus (left hand arrow):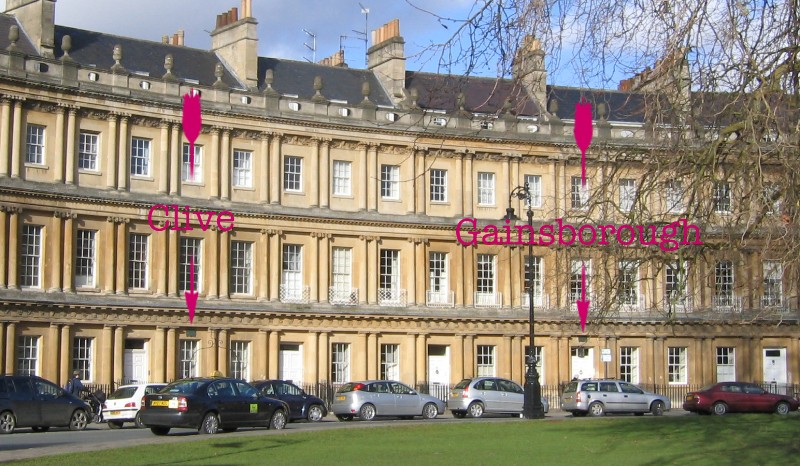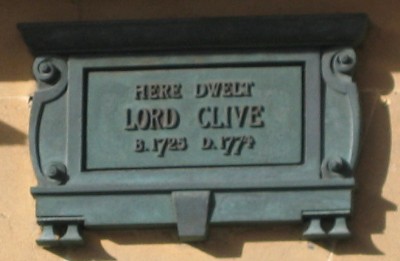 The text reads
"Here dwelt Lord Clive b.1725 d. 1774"
Location map of 14, The Circus: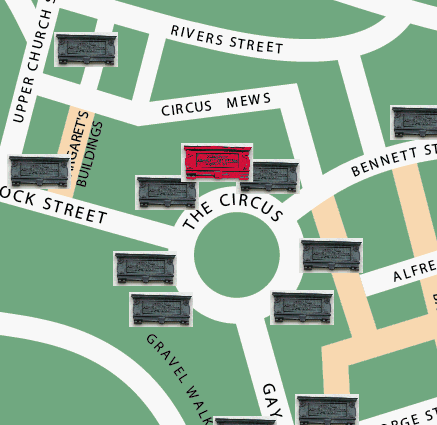 ---
(c) 2011 Bath-Heritage.co.uk | Contact us|