Oliver Goldsmith

Who was he?
Wikipedia:
Oliver Goldsmith (10 November 1728 – 4 April 1774) was an Anglo-Irish writer, poet, and physician known for his novel
The Vicar of Wakefield
(1766), his pastoral poem
The Deserted Village
(1770) (written in memory of his brother), and his plays
The Good-Natur'd Man
(1768) and
She Stoops to Conquer
(1771, first performed in 1773).
Why was he in Bath?
According to Dr. Johnson, Goldsmith came to Bath in 1711 with his patron, Lord Clare. He probably stayed at 11, North Parade. He had also visited Bath in 1762 following the death of Beau Nash.
Location of plaque at 11, North Parade (lower plaque farthest from camera):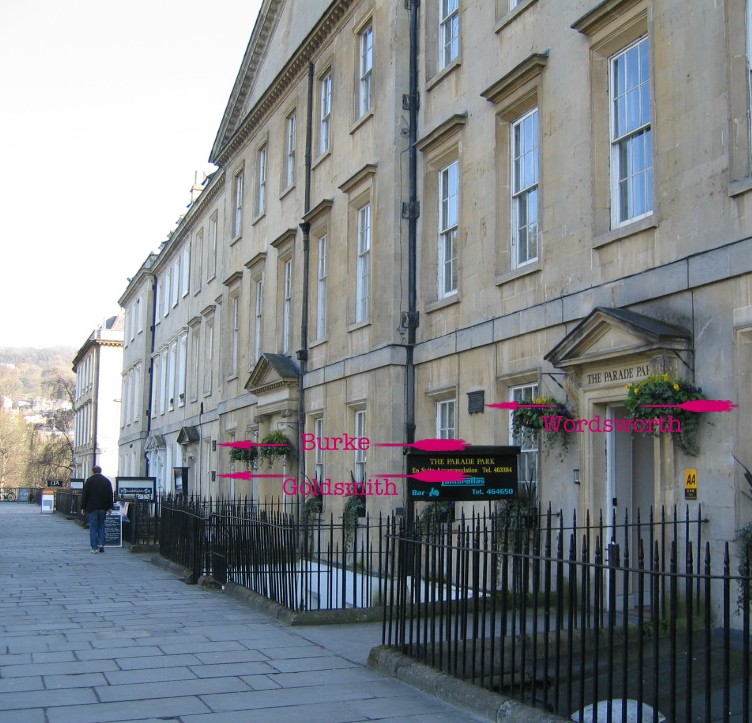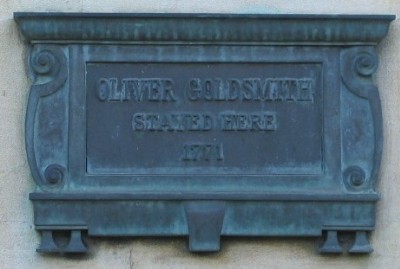 The text reads
"Oliver Goldsmith stayed here 1771"

Location map of 11, North Parade: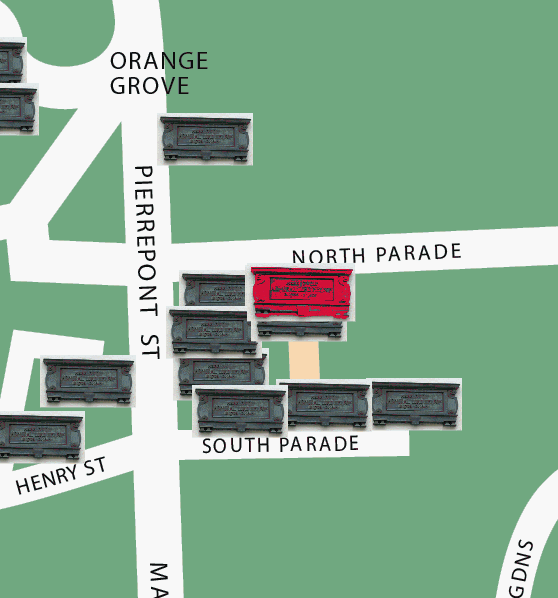 ---
(c) 2011 Bath-Heritage.co.uk | Contact us|