General Richard Guyon
Who was he?
Wikipedia:
Richard Debaufre Guyon (1813 – 12 October 1856), British soldier, general in the Hungarian revolutionary army and Turkish pasha (Kurshid Pasha). After receiving a military education in England, Guyon fought against Dom Miguel in Portugal. In 1832 Guyon entered the Austrian service joining the Hungarian Hussars; and on being attached as aide-de-camp to Baron Splényi, married the daughter of that general in 1838.
From that time till the outbreak of the revolution, Guyon led the life of a country gentleman on his estates near Komárom, but was one among the first to offer his services to the national government as an officer of the Hungarian Honvéd (Home Army), and played a prominent part in the struggle for independence during the Hungarian Revolution of 1848.
Why was he in Bath?

He was born in the house shown below, which is on the London Road in the Walcot district of Bath.
Location of plaque at 5, Lower East Hayes: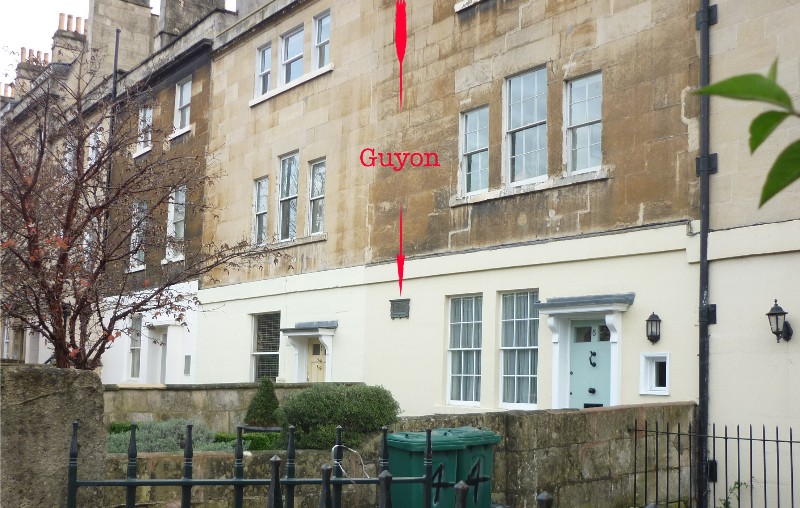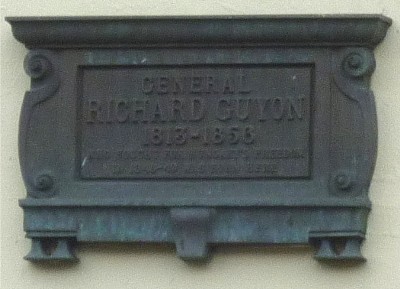 The text reads
"General Richard Guyon 1813-1856 who fought for Hungary's freedom in 1848-49 was born here"
Location map of 5, Lower East Hayes: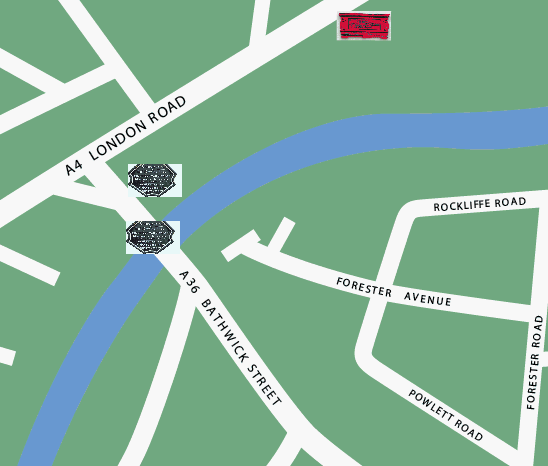 ---
(c) 2011 Bath-Heritage.co.uk | Contact us|