Admiral Richard Howe, Earl Howe

Who was he?
Wikipedia:
Admiral of the Fleet Richard Howe, 1st Earl Howe KG (8 March 1726 – 5 August 1799) was a British naval officer, notable in particular for his service during the American War of Independence and French Revolutionary Wars.
Why was he in Bath?
He visited Bath frequently for health reasons between 1780 and 1798; staying often at 71, Great Pulteney Street: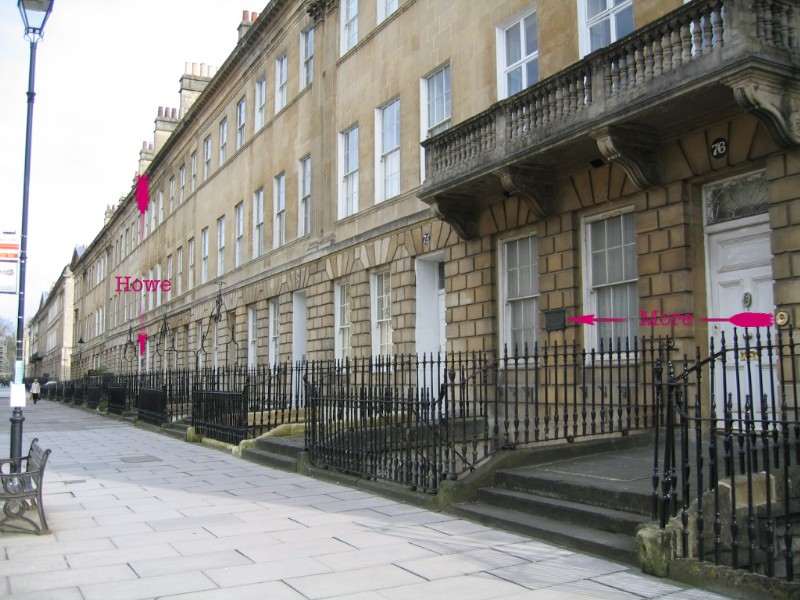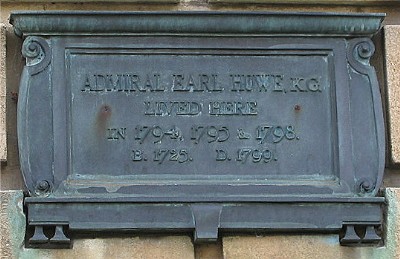 The text reads
"Admiral Earl Howe K.G. lived here in 1794, 1795 & 1798. B. 1725 d. 1799"
Location map of 71, Great Pulteney Street: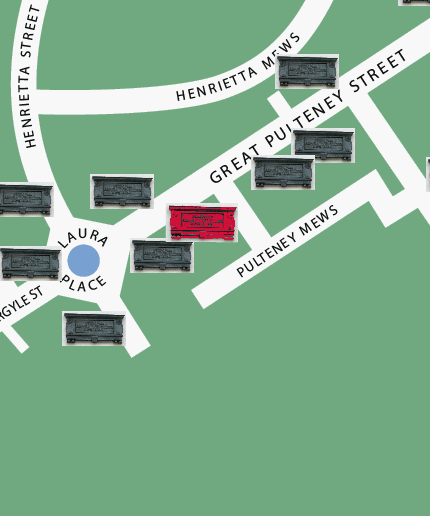 ---
(c) 2011 Bath-Heritage.co.uk | Contact us|