King Edward's School
What is it?
Wikipedia:
The school was founded in 1552. The Broad Street site, which was built in 1754 by Thomas Jelly is a Grade II* Listed building. The secondary school relocated from its site at Broad Street in central Bath in the 1960s to a site at North Road. The junior school (7-11 year olds) remained on the Broad Street site until the summer of 1990 when it transferred to a new building in the North Road school grounds.
Where is it in Bath?
The old Broad Street site, remains empty. In 1997 an application to turn the building into a public house was refused. A scheme for use as a hotel has also been withdrawn. The building remains on the Buildings at Risk Register but work to repair the roof has reduced the risk to the property.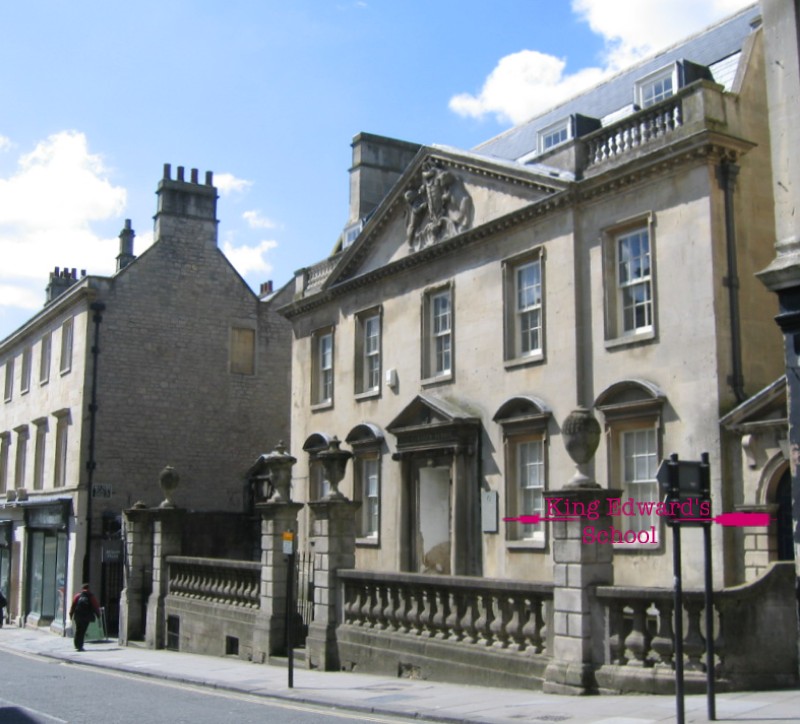 The tablet is fixed to the front of the building: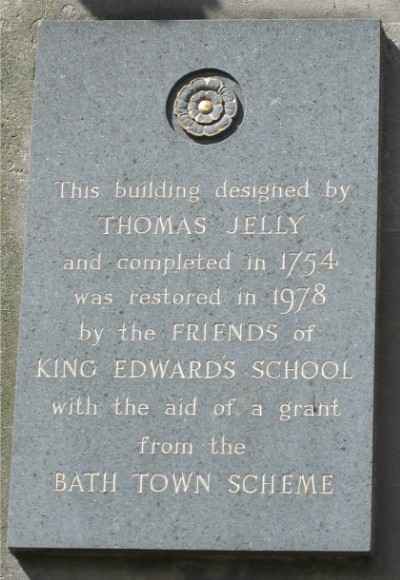 The text reads
"This building designed by Thomas Jelly and completed 1754 was restored in 1978 by the Friends of King Edward's School with the aid of a grant from the Bath Town Scheme"

Location map of plaque: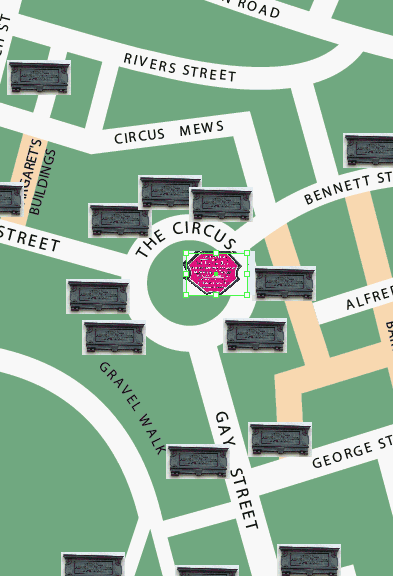 ---
(c) 2011 Bath-Heritage.co.uk | Contact us|