Walter Savage Landor

Who was he?
Wikipedia:
Walter Savage Landor (30 January 1775 – 17 September 1864) was an English writer and poet. His best known works were the prose
Imaginary Conversations
, and the poem
Rose Aylmer
, but the critical acclaim he received from contemporary poets and reviewers was not matched by public popularity. As remarkable as his work was, it was equaled by his rumbustious character and lively temperament.
Why was he in Bath?
Landor travelled the country in constant debt, spending much time at Bath. Here he met Sophia Jane Swift, who was already engaged to her cousin Godwin Swifte, whom she married despite Landor's ardent entreaties in 1803. He called her Ianthe and wrote some of his most beautiful love poems to her. His father died in 1805, which put him in possession of an independent fortune. After living in Florence, he came to Bath in 1837 and stayed in the city for twenty years. He spent six years at 3, Rivers Street, but lived for the majority of his stay at 35, St. James's Square, where his friend
Charles Dickens
was a regular visitor.
According to
Wainwright [1981]
the plaque was originally on the house in Rivers Road but was found in its ruins following the bombing of 1942 [
Baedeker Raids
]. The plaque is now on the house at 35, St James's Square: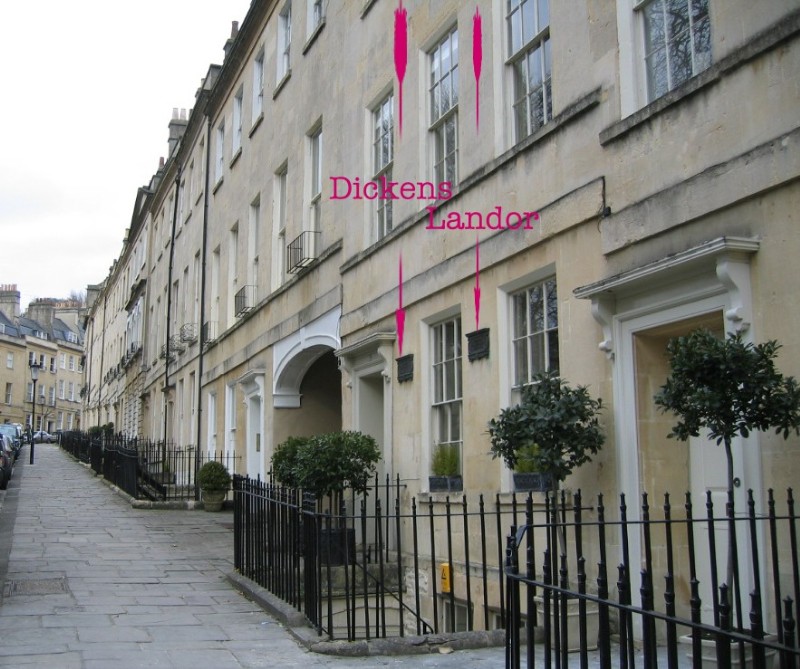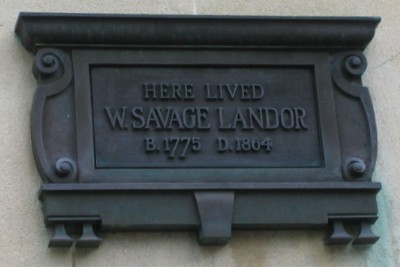 The text reads
"Here lived W. Savage Landor b. 1775 d.1864"

Location map of 35, St. James's Square: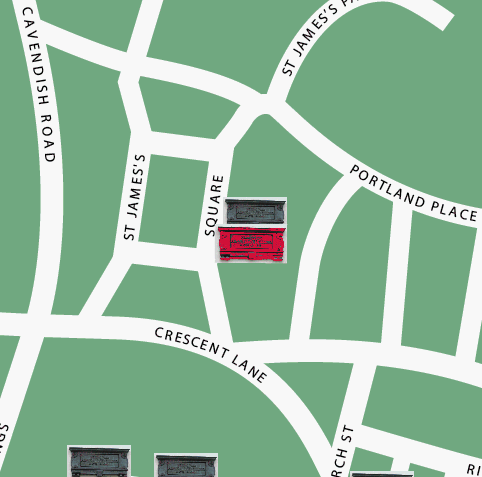 ---
(c) 2012 Bath-Heritage.co.uk | Contact us|