Dr David Livingstone

Who was he?
Wikipedia:
David Livingstone (19 March 1813 – 1 May 1873) was a British Congregationalist pioneer medical missionary with the London Missionary Society and explorer in Africa. His meeting with H. M. Stanley gave rise to the popular quotation, "Dr. Livingstone, I presume?".
Why was he in Bath?

In September 1864 he attended the meeting of the British Association in Bath and presented a paper on Africa. He stayed at 13, the Circus.
Location of plaque at 13, the Circus: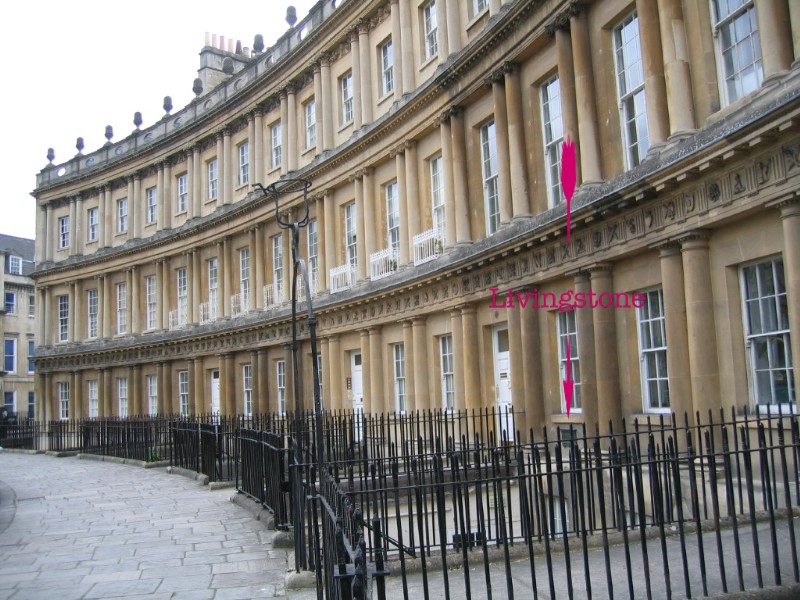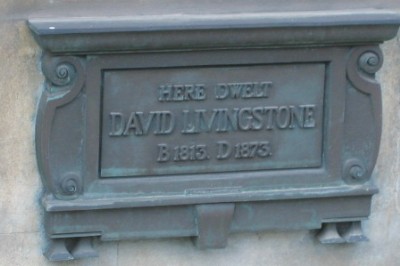 The text reads
"Here dwelt David Livingstone b. 1813 d. 1873"
Location map of 13, The Circus: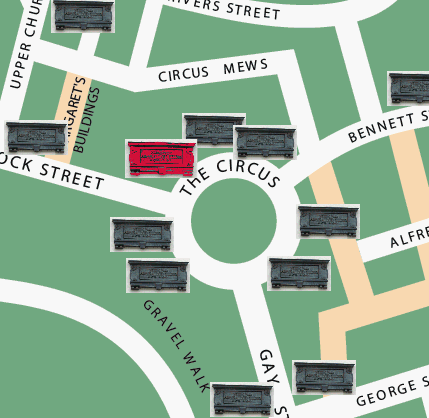 ---
(c) 2011 Bath-Heritage.co.uk | Contact us|