Hannah More

Who was she?
Wikipedia:
Hannah More (2 February 1745 – 7 September 1833) was an English religious writer and philanthropist. Born in Fishponds, Bristol, she was the fourth of five sisters. A blue plaque on the wall of Keepers Cottage, Brislington describes her as an "educator, writer and social reformer" who "started the first school in Brislington [Bristol]".
Why was she in Bath?
She lived at 76, Great Pulteney Street for ten years from 1792 to 1802: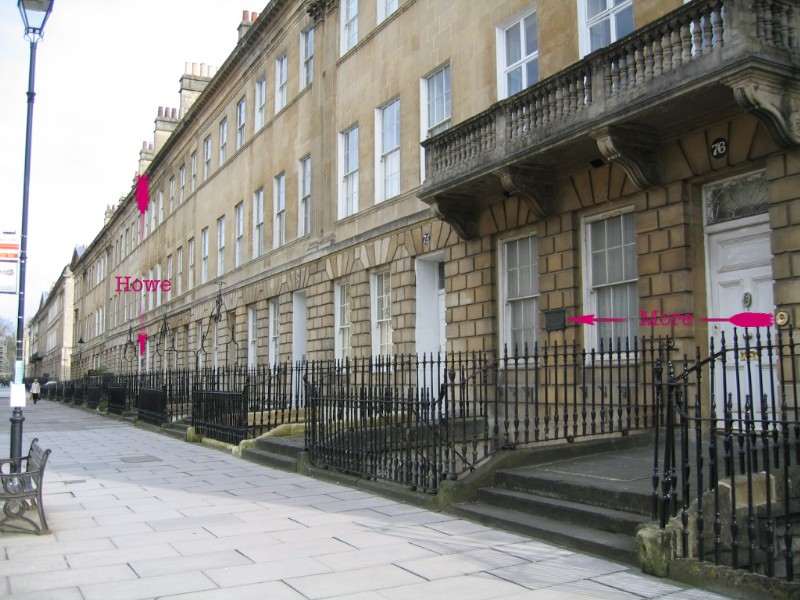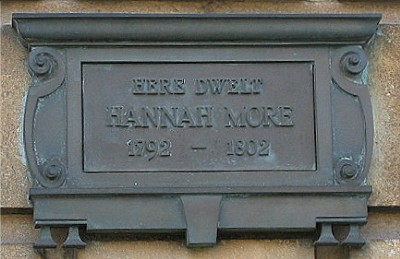 The text reads
"Here dwelt Hannah More 1792 - 1802"
Location map of 71, Great Pulteney Street: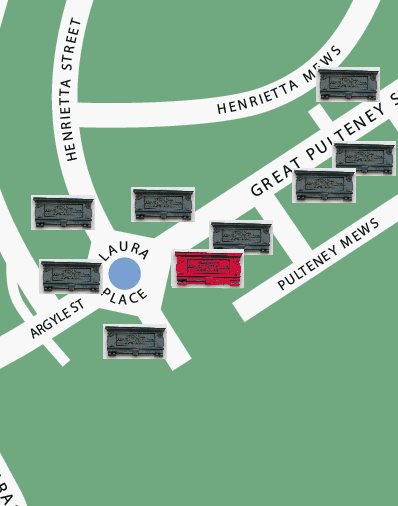 ---
(c) 2011 Bath-Heritage.co.uk | Contact us|