Sir Charles Napier

Who was he?
Wikipedia:
General Sir Charles James Napier GCB (10 August 1782 – 29 August 1853) was a British general and Commander-in-Chief in India, famous for conquering Sindh province in present-day Pakistan. He was the eldest son of Colonel the Honourable George Napier and his second wife, Lady Sarah Lennox, he being her second husband. Lady Sarah was a great grand-daughter of King Charles II. Born at Whitehall and educated at Celbridge, Co Kildare, Ireland, he entered the 33rd Regiment in 1794 and subsequently became a career soldier.
Why was he in Bath?
"In 1819 he was sent to the Ionian Islands. At this period much of Greece was under the Ottoman Empire. Napier had the position of resident in Cephalonia, an office created by the high commissioner and in this role he was active in the field of public works and road building. He was also involved in military advice to the Greek government and the Greek committee in London and was interested in supporting their cause against the Turks. In 1825 he was promoted to full colonel. He returned to England for a time when his mother died in 1826 and April of 1827 he married. Napier and his wife went to Cephalonia until 1830, but returned because of her health. In 1833 he was affected by the cholera epidemic and later that year his wife died. He moved then to Caen in Normandy and concentrated on the education of his daughters. In 1835 he married for a second time and settled in Bath."
[Thornber.net 2010]

Location of plaque at 9 Henrietta Street: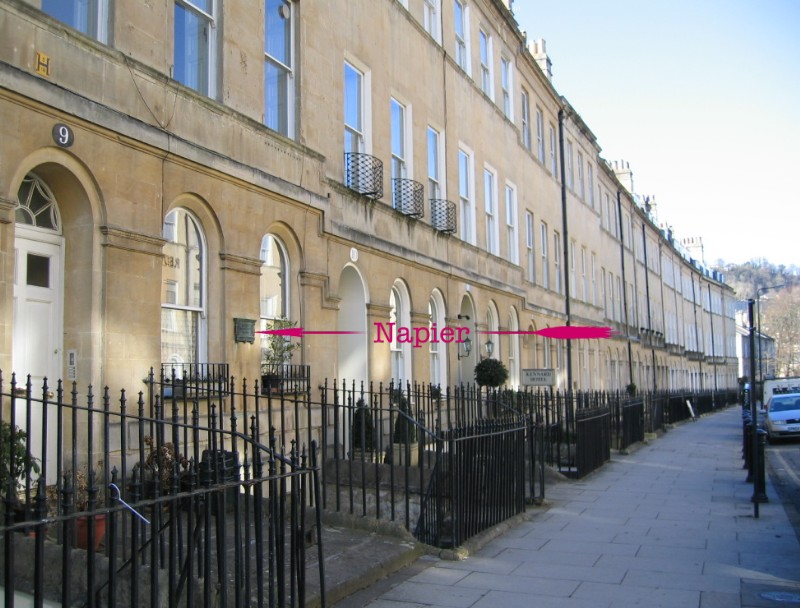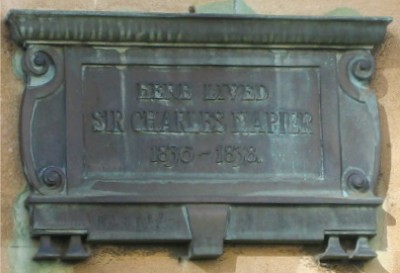 The text reads
"Here lived Sir Charles Napier 1836 - 1838."

Location map of 9 Henrietta Street: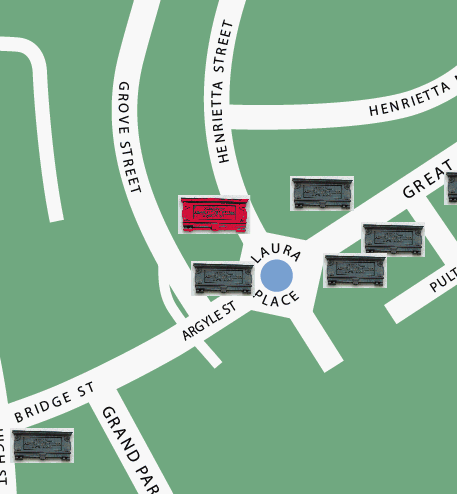 ---
(c) 2011 Bath-Heritage.co.uk | Contact us|