Louis Napoleon Bonaparte, Emperor Napoleon III

Who was he?
Wikipedia:
Napoleon III (20 April 1808 – 9 January 1873), also known as Louis-Napoléon Bonaparte, né Charles Louis Napoléon Bonaparte, was the President of the French Second Republic and the ruler of the Second French Empire. He was also the nephew of Napoleon I. Made President by popular vote in 1848, he undertook a coup d'état in 1851, becoming dictator before ascending to the throne as Napoleon III on 2 December 1851, the forty-eighth anniversary of Napoleon I's coronation. He ruled as Emperor of the French until September 1870, when he was captured during the Franco-Prussian War. He holds the unusual distinction of being both the first titular president and the last monarch of France.
Why was he in Bath?
After his capture he was deposed and retired to England with his wife and family. He often visited Bath and stayed at either the Sydney Hotel (now the Holburne Museum) - six weeks in 1846 - or at 55, Great Pulteney Street (after 1871 according to
Forsyth
, not as indicated in the plaque):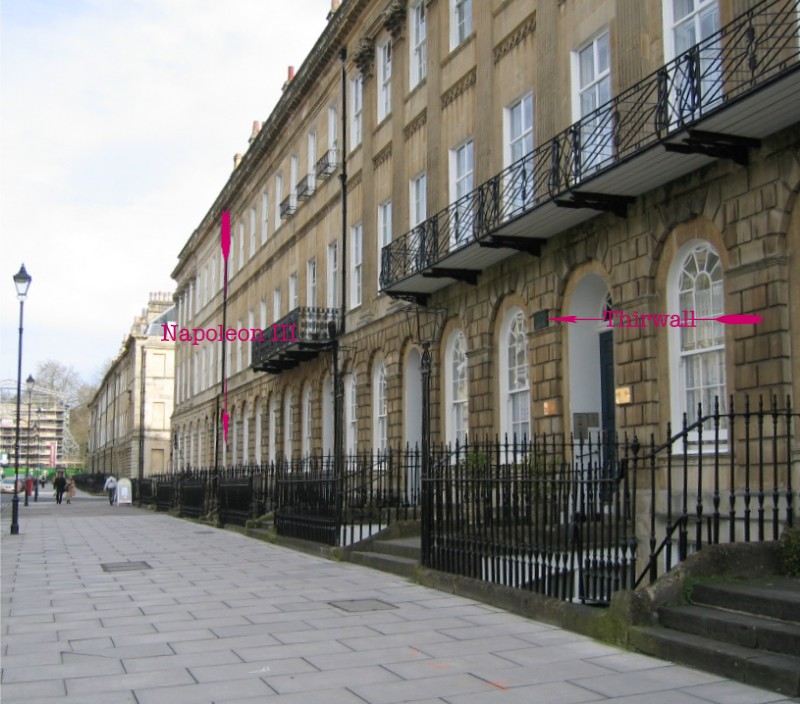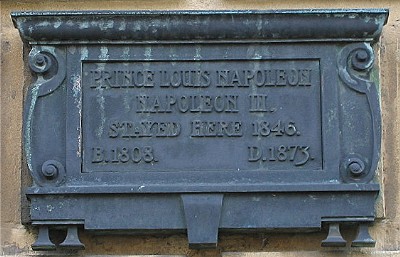 The text reads
"Prince Louise Napoleon Napoleon III. Stayed here 1846. B. 1808 d. 1873"
Location map of 55, Great Pulteney Street: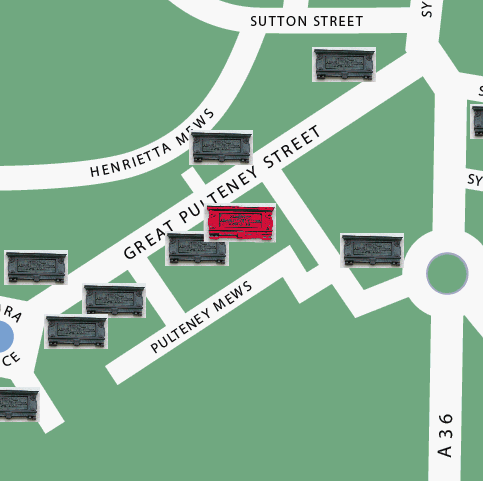 ---
(c) 2011 Bath-Heritage.co.uk | Contact us|