Richard Nash (Beau Nash)

Who was he?
Wikipedia:
Beau Nash (18 October 1674 – 3 February 1761), born Richard Nash, was a celebrated dandy and leader of fashion in 18th-century Britain. He is best remembered as the Master of Ceremonies at the spa town of Bath. He played a leading role in making Bath the most fashionable resort in 18th-century England.
Why was he in Bath?
He came to Bath in 1705 after less-than-successful careers in the army and the law. His skill and good fortune at gambling enabled him to live in the house that bears the bronze plaque, now the
Garrick's Head
pub: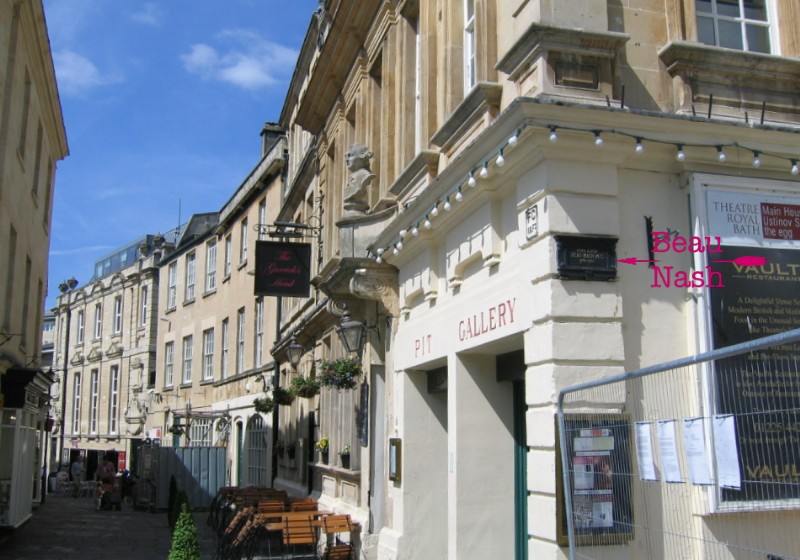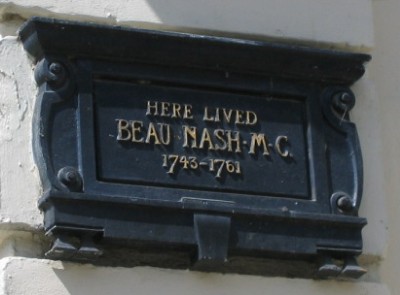 The text reads
"Here lived Beau Nash M.C. 1743 - 1761"

A change in the gambling laws in 1739 caused a drastic reduction in his income and he was forced to move in with his mistress, Juliana Popjoy, in the house virtually next door: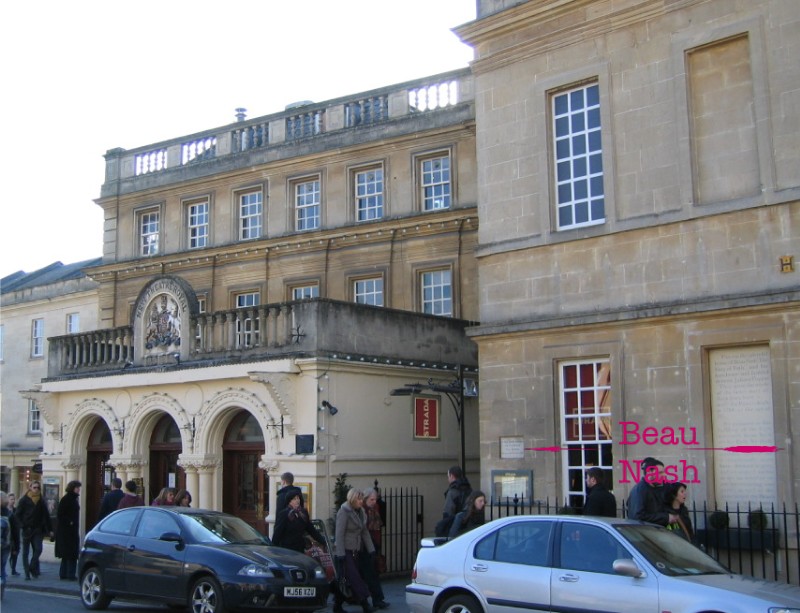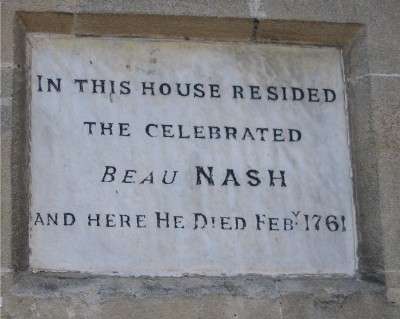 The text on the smaller wall tablet reads
"In this house resided the celebrated Beau Nash and here he died Feby 1761"
Location map of Saw Close: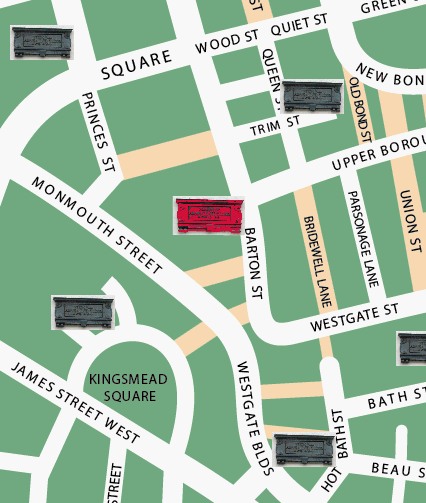 ---
(c) 2019 Bath-Heritage.co.uk | Contact us|