Sarah Siddons

Who was she?
Wikipedia:
Sarah Siddons (5 July 1755 – 8 June 1831) was a British actress, the best-known tragedienne of the 18th century. She was the elder sister of John Philip Kemble, Charles Kemble, Stephen Kemble, Ann Hatton and Elizabeth Whitlock. She was most famous for her portrayal of the Shakespearean character: Lady Macbeth, a character she made her own.
Why was she in Bath?
She was born Sarah Kemble in Brecon, Brecknockshire, Wales, the eldest daughter of Roger Kemble, an actor-manager whose travelling company included most members of his family, and Sarah "Sally" Ward. Acting was only just becoming a respectable profession for a woman and initially her parents disapproved of her choice of profession. In 1777, she went on "the circuit" in the provinces. For the next six years she worked in provincial companies (in particular York and Bath), gradually building up a reputation.
In her early visits to Bath she stayed at 2, Abbey Green. When her careeer was established, she lived with her husband and children at 33, the Paragon.
Location of plaque at 33, the Paragon: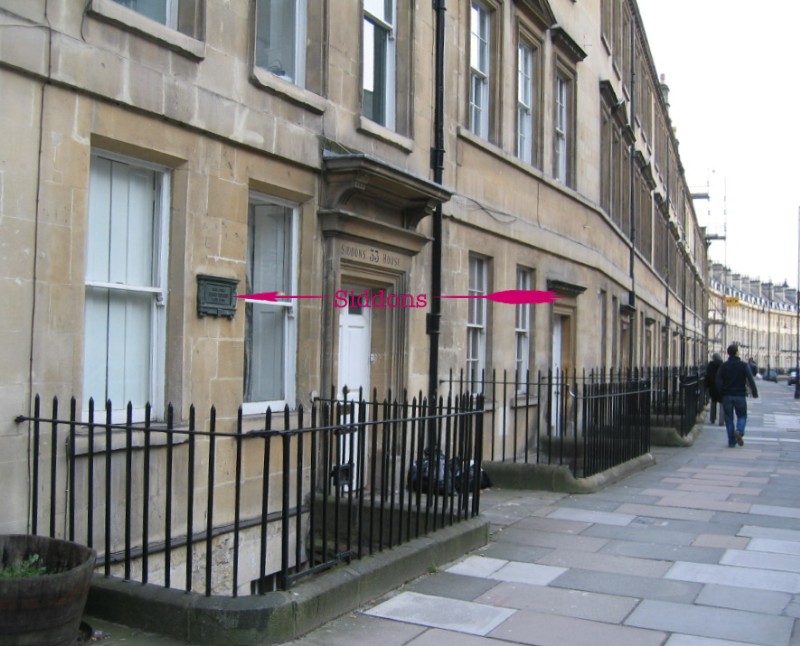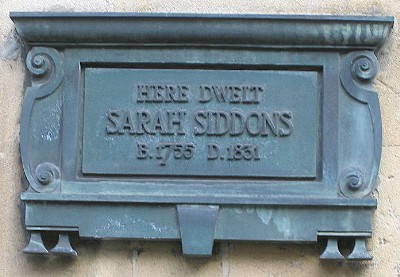 The text reads
"Here dwelt Sarah Siddons b. 1755 d. 1831"

Location map of 33, The Paragon: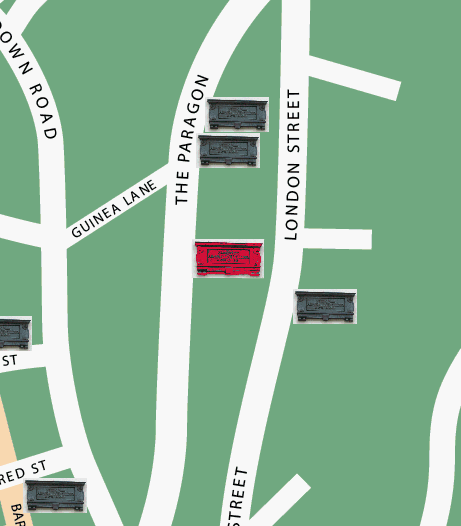 ---
(c) 2011 Bath-Heritage.co.uk | Contact us|