John Wesley

Who was he?
Wikipedia:
John Wesley (28 June [O.S. 17 June] 1703 – 2 March 1791) was a Church of England cleric and Christian theologian. Wesley is largely credited, along with his brother Charles Wesley, as founding the Methodist movement which began when he took to open-air preaching in a similar manner to George Whitefield. In contrast to George Whitefield's Calvinism, Wesley embraced the Arminian doctrines that were dominant in the 18th-century Church of England. Methodism in both forms was a highly successful evangelical movement in the United Kingdom, which encouraged people to experience Jesus Christ personally.
Why was he in Bath?
John Wesley frequently preached in and around Bath. He founded
Kingswood School
in Bristol, which later moved to Bath in 1851. He laid the foundation stone for a new Methodist Chapel in New King Street, Bath, in 1777. The Chapel was destroyed by bombing during the
Baedeker raids
in 1942.
Two plaques are located on the
Percy Community Centre
building that stands on the site of the former Chapels: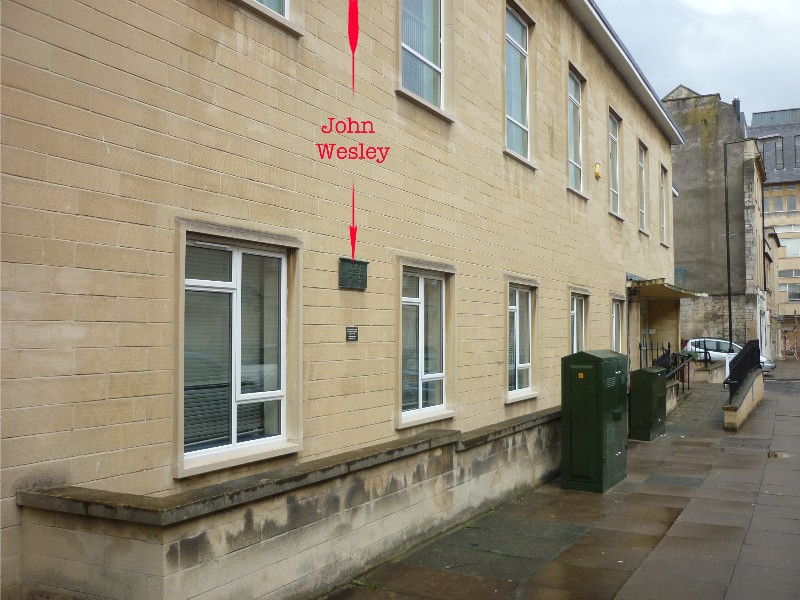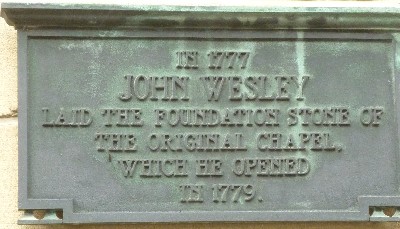 The text on the larger, upper plaque reads
"In 1777 John Wesley laid the foundation stone of the original Chapel, which he opened in 1779."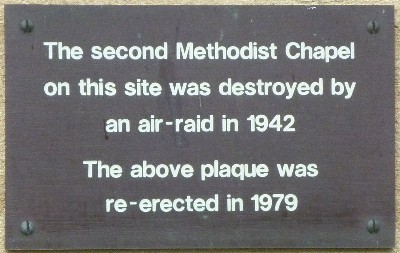 The text on the smaller, lower plaque reads
"The second Methodist Chapel on this site was destroyed by an air-raid in 1942
The above plaque was re-erected in 1979"
Location map of New King Street: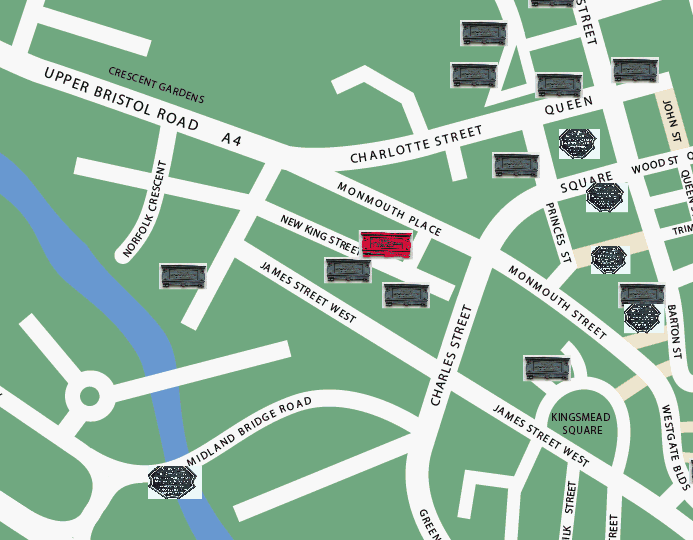 ---
(c) 2011 Bath-Heritage.co.uk | Contact us|