William Wilberforce

Who was he?
Wikipedia:
William Wilberforce (24 August 1759 – 29 July 1833) was a British politician, a philanthropist and a leader of the movement to abolish the slave trade. A native of Kingston upon Hull, Yorkshire, he began his political career in 1780 and became the independent Member of Parliament for Yorkshire (1784–1812). In 1785, he underwent a conversion experience and became an evangelical Christian, resulting in major changes to his lifestyle and a lifelong concern for reform. In 1787, he came into contact with Thomas Clarkson and a group of anti-slave-trade activists, including Granville Sharp, Hannah More and Charles Middleton. They persuaded Wilberforce to take on the cause of abolition, and he soon became one of the leading English abolitionists. He headed the parliamentary campaign against the British slave trade for twenty-six years until the passage of the Slave Trade Act 1807.
Why was he in Bath?
He was married to Barbara Spooner in Walcot Church, Bath in 1797. Her parents had a house in the Royal Crescent and he stayed there in the winter of 1798. He also stayed at no. 9 North Parade in 1831, but the heritage plaque (below) commemorates his two periods of residence at no. 36 Great Pulteney Street in the years 1802 and 1805.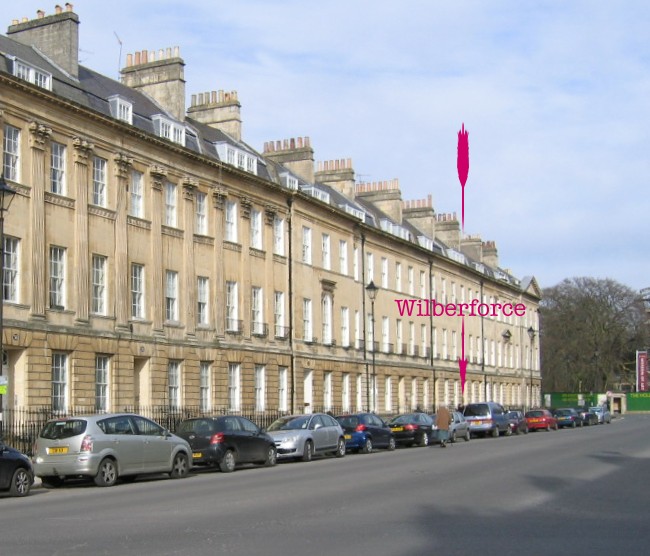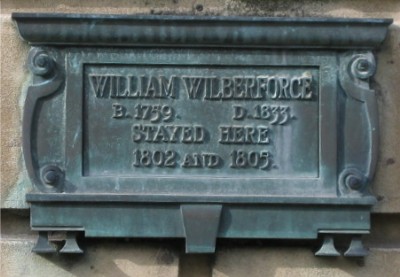 The text reads
"William Wilberforce b. 1759 d. 1833 stayed here 1802 and 1805"
Location map of 36 Great Pulteney Street: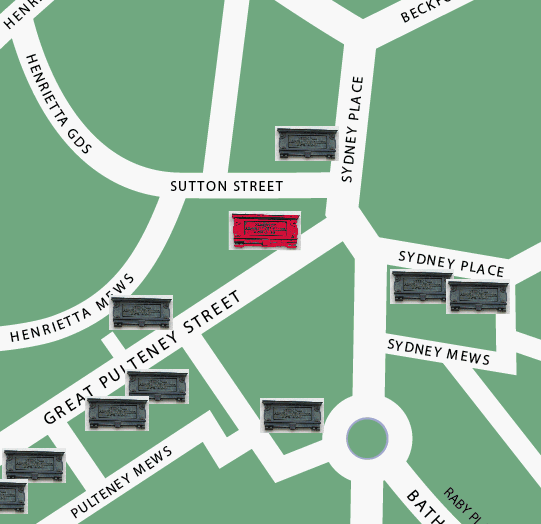 ---
(c) 2011 Bath-Heritage.co.uk | Contact us|