General James Wolfe

Who was he?
Wikipedia
: General James Wolfe (2 January 1727 – 13 September 1759) was a British Army officer, known for his training reforms but remembered chiefly for his victory over the French in Canada.
Why was he in Bath?
He had often visited Bath, staying with his parents who had taken a house at 5 Trim Street. After returning to England following the siege of Louisbourg in 1758, he wrote to a friend from Salisbury: "My health is mightily impaired by the long confinement at sea. I am going to Bath to refit for another campaign".
Location of plaque at 5 Trim Street: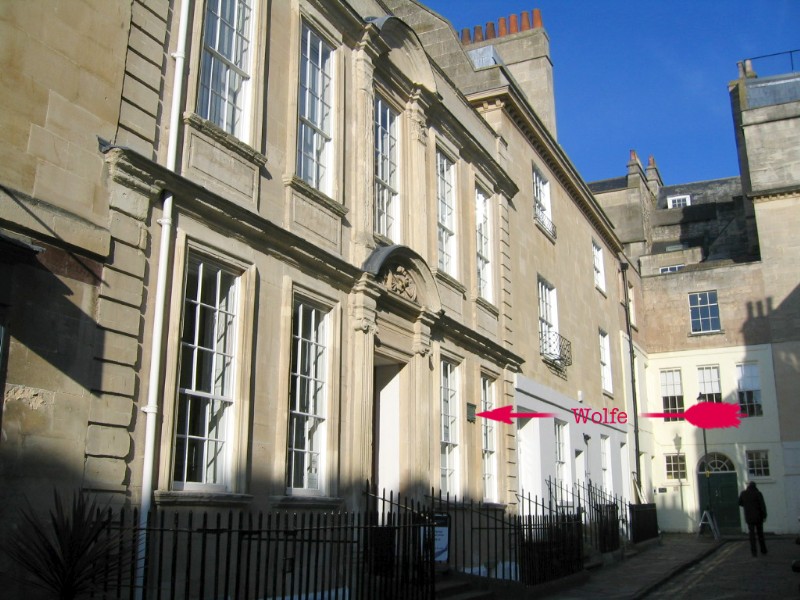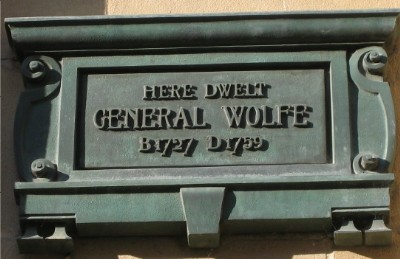 The text reads
"Here dwelt General Wolfe b. 1727 d. 1759"
Location map of 5 Trim Street: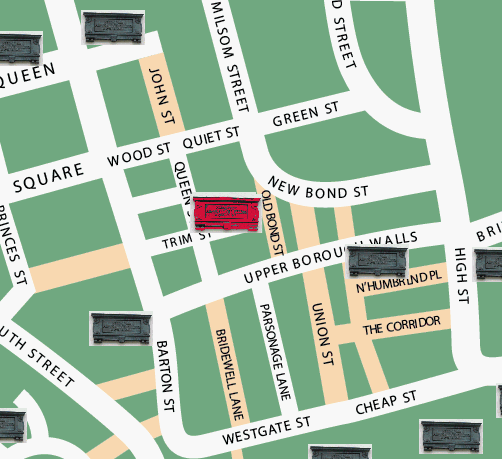 ---
(c) 2011 Bath-Heritage.co.uk | Contact us|