Bernard Cayzer
Who was he?
Wikipedia:
Bernard Cayzer was a member of the family that made its fortune throught the Clan shipping line.
Why was he in Bath?

In 1968 he bought No. 1
Royal Crescent
and presented to the
Bath Preservation Trust
, who restored it using only materials available in the 18th century.
Location of plaque at No. 1 Royal Crescent: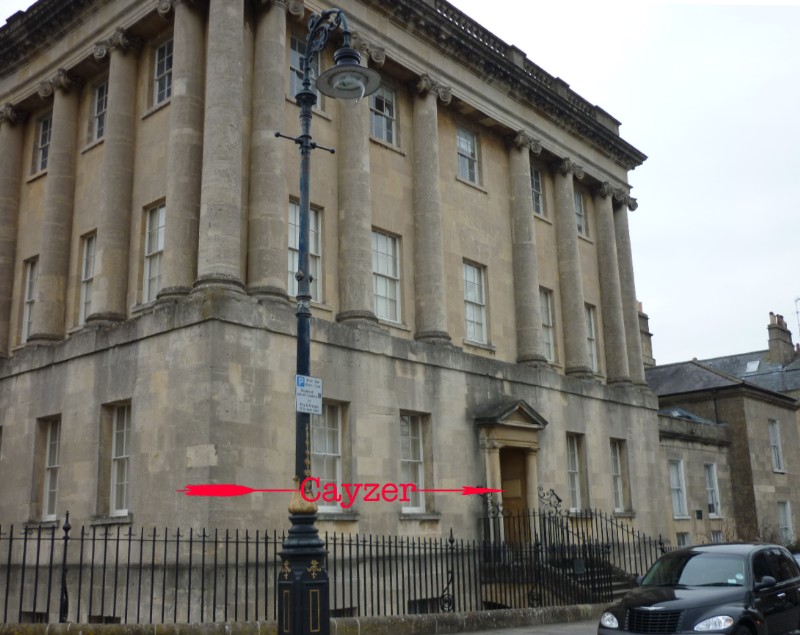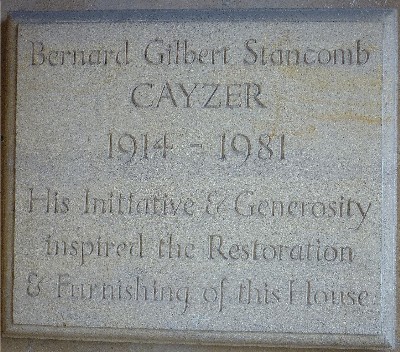 The text reads
"Bernard Gilbert Stancomb CAYZER
1914-1981
His Initiative and Generosity inspired the Restoration & Furnishing of this House"

In 2006, the adjoining house (1a) was bought by the Brownsword Charitable Foundation with the intention that it should be reunited with No.1 as an extended historic house museum with better educational and visitor facilities and additional exhibition space. The enlarged museum opened on 21st June 2013.

In March 2015, a new plaque was installed in the porch of No. 1, facing that of Bernard Cayzer: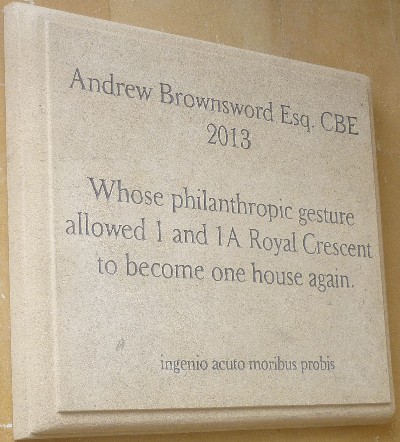 The text reads
"Andrew Brownsword Esq. CBE
2013

Whose philanthropic gesture
allowed 1 and 1A Royal Crescent
to become one house again

ingenio acuto moribus probis"

( "sharp wit, good manners" translate.google.co.uk)
Location map of No. 1 Royal Crescent: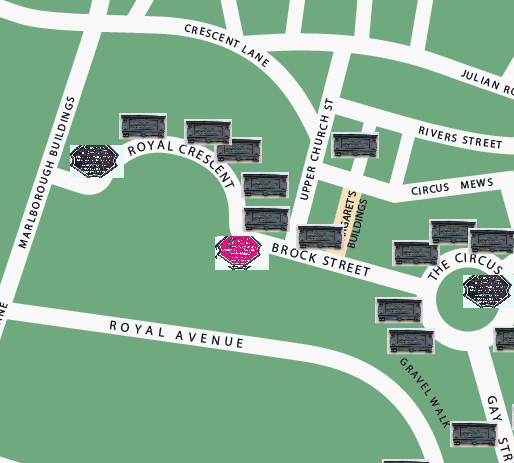 ---
(c) 2015 Bath-Heritage.co.uk | Contact us|