Eastern Dispensary
What is it?
The Eastern Dispensary, built in 1845, was a charitable institution where medical advice was given and medicines dispensed. The ground floor had an ingenious in-out circulation pattern. Waiting rooms either side of the central entrance had benches with each row attached alternately to the opposite wall to ensure a strict zig-zag queueing system. [
Forsyth 2003
]
Where is it in Bath?
The Eastern Dispensary is on Cleveland Place East and is close to
Cleveland Bridge
: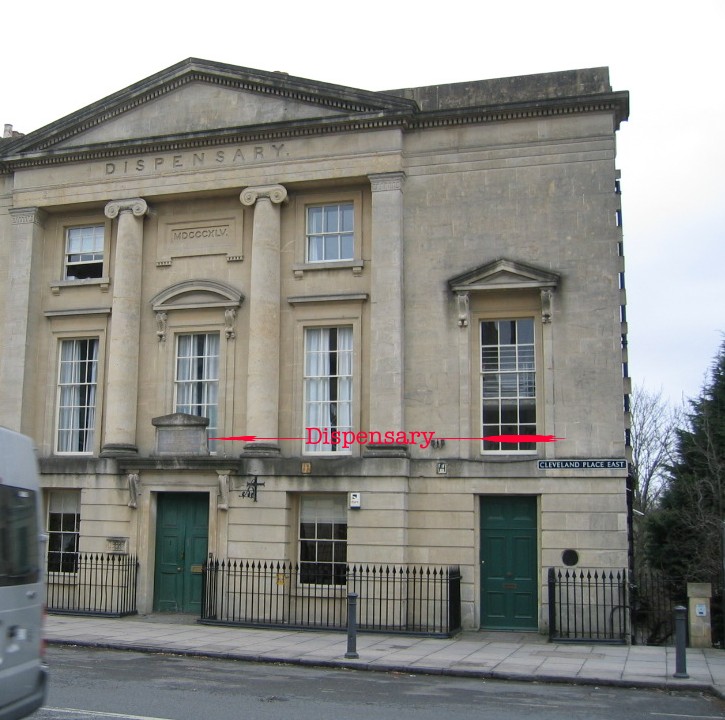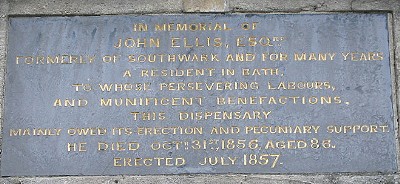 The text reads:

"In memorial of John Ellis, esq. formerly of Southwark and for many years a resident in Bath, to whose persevering labours, and munificent benefactions, this Dispensary mainly owed its erection and pecuniary support.
He died Octr. 31st, 1856, aged 86.
Erected July 1857"

Location map of Dispensary plaque: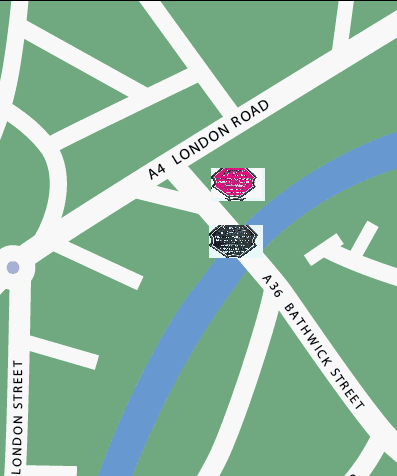 ---
(c) 2011 Bath-Heritage.co.uk | Contact us|