Garden of Remembrance
What is it?
The Garden of Remembrance, also known as the George V Memorial Garden, was laid out in 1937 but redesigned in the 1950s. It contains a pergola, overgrown with wisteria and roses, and a rectangular pool with a small fountain. Plantings include many sweet-scented varieties. The Garden is in Henrietta Park on the Bathwick estate. The site of the park was to be part of a great development plan but only the main axis of
Great Pulteney Street
was completed. in 1897, Captain Forester, the nephew of the last Duke of Cleveland and heir to the Bathwick estate, donated these seven acres to the City Council. The park was opened on 22nd of June 1897 during Queen Victoria's Diamond Jubilee Week [
Gilding 1997
].
Where is it in Bath?
The Garden of Remembrance is in Henrietta Park which lies to the north of
Great Pulteney Street
and can be reached from the city centre by crossing
Pulteney Bridge
: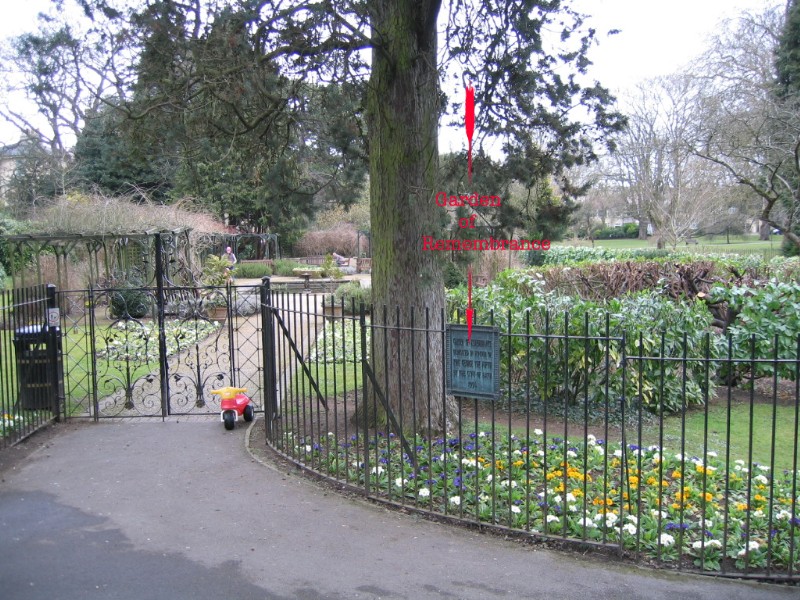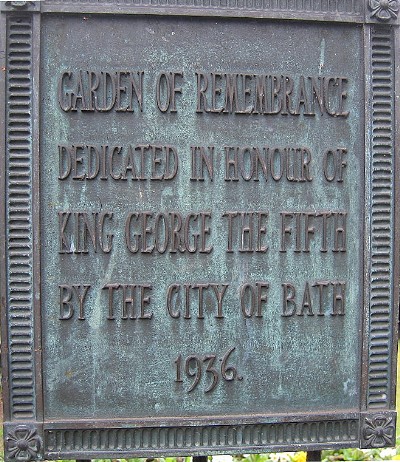 The text reads:

"Garden of Remembrance
Dedicated in honour of King George the Fifth by the City of Bath 1936."

Location map of Garden of Remembrance plaque: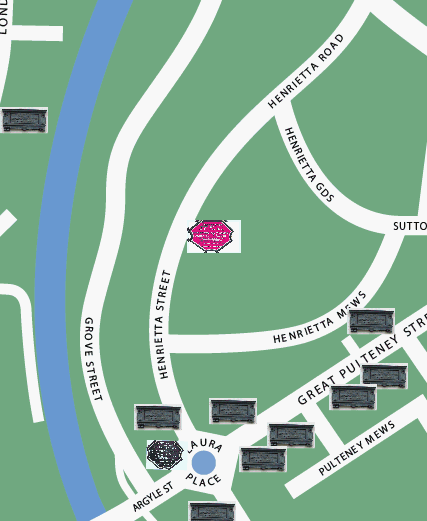 ---
(c) 2011 Bath-Heritage.co.uk | Contact us|