Pulteney Bridge
What is it?
Wikipedia:
Pulteney Bridge
, completed in 1773, is a bridge that crosses the
River Avon
. The bridge was designed by Robert Adam, and is one of only four bridges in the world with shops across the full span on both sides.
Where is it in Bath?
In 1768 William Johnstone Pulteney obtained a private Act of Parliament permitting him, subject to the consent of the Bath Corporation, to construct a bridge connecting Bath with the Bathwick estate, which had been brought to him by his marriage to Frances Pulteney. The bridge replaced the Bathwick ferry.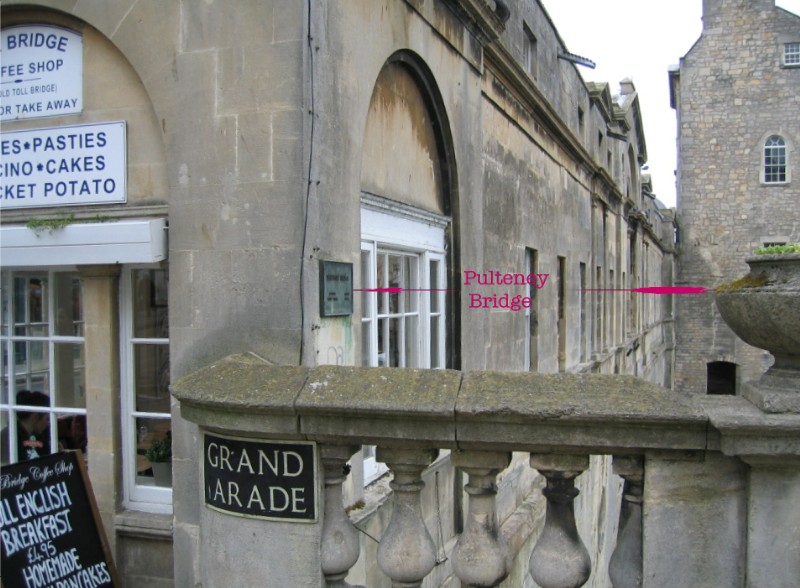 The plaque is fixed the river side of the south-western pavilion, which was rebuilt in 1902-3 when Grand Parade was constructed. The pavilion replaced three of the shops on the bridge as a result of which the south side of the bridge is no longer symmetric about its centre.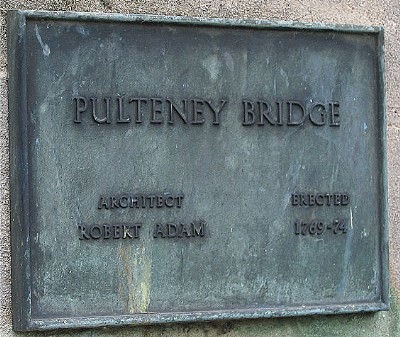 The text reads
"Pulteney Bridge
Architect Robert Adam
Erected 1769-74"

Location map of plaque: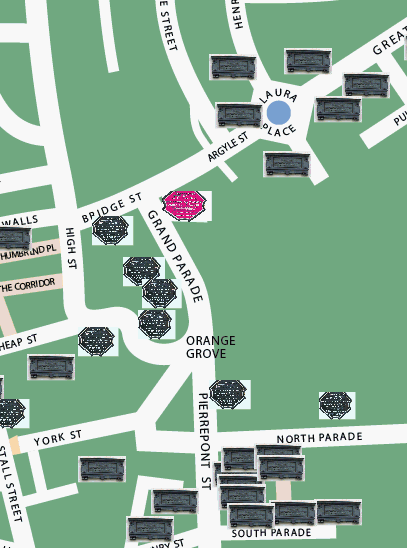 ---
(c) 2011 Bath-Heritage.co.uk | Contact us|