Selina, Countess of Huntingdon

Who was she?
Wikipedia:
Selina, Countess of Huntingdon (24 August 1707 – 17 June 1791) was an English religious leader who played a prominent part in the religious revival of the eighteenth century and the Methodist movement in England and Wales, and has left a Christian denomination (Countess of Huntingdon's Connexion) in England and Sierra Leone.
Horace Walpole
called her "the Queen of the Methodists".
Why was she in Bath?
One of the earliest converts to the teachings of John Wesley, she built chapels all over England, including this one in the Vineyards on the Paragon, Bath, in 1765. Although she sometimes lived in the house built in front of the chapel (and to which is affixed the plaque), her main Bath residence was at 4, Edgar Buildings.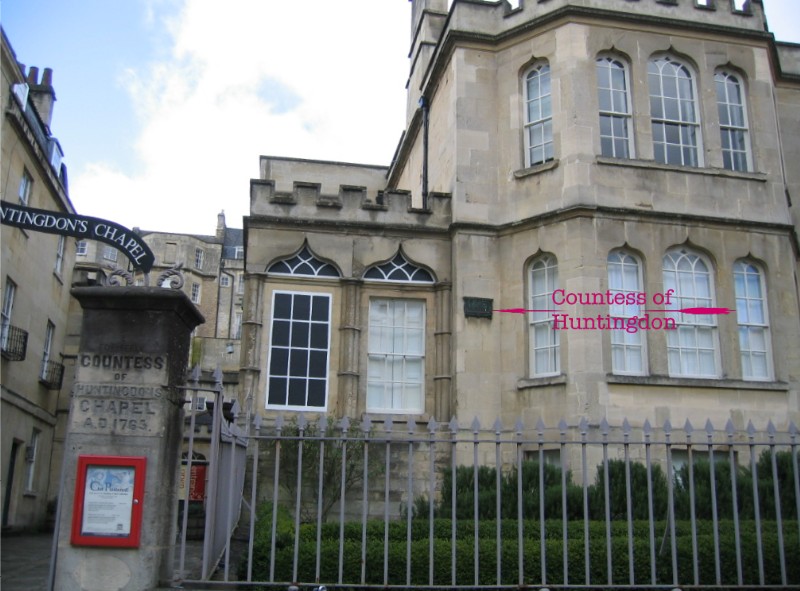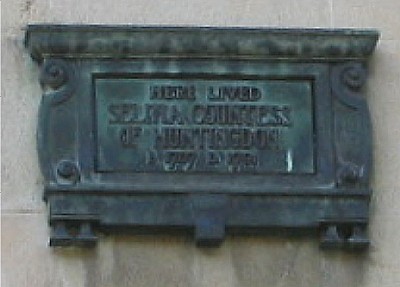 The text reads
"Here lived Selina, Countess of Huntingdon b. 1707 d. 1791"

Location map of the Vineyards, the Paragon: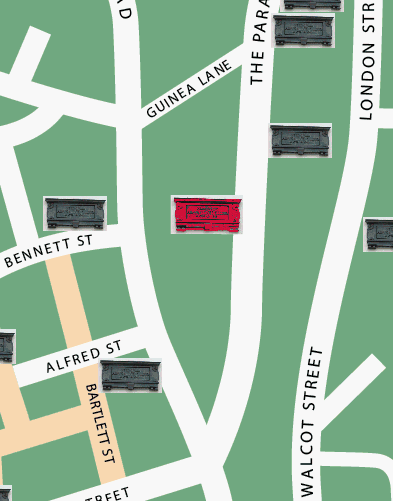 ---
(c) 2013 Bath-Heritage.co.uk | Contact us|