Horace Walpole

Who was he?
Wikipedia:
Horatio Walpole, 4th Earl of Orford (24 September 1717 – 2 March 1797), more commonly known as Horace Walpole, was an English art historian, man of letters, antiquarian and politician. Walpole was born in London, the youngest son of British Prime Minister Robert Walpole and cousin of
Lord Nelson
. His lasting architectural creation is Strawberry Hill, the home he built in Twickenham, south-west London in which he revived the Gothic style many decades before his Victorian successors.
Why was he in Bath?

Bath was becoming a beautiful city; and as its fame spread, more and more notable people were inexorably drawn towards it... even the delicately esoteric Horace Walpole, letter-writer supreme, stayed for three months - although he ultimately confessed to a profound dislike for the place... Horace Walpole would never have tolerated the walk up Gay Street: 'one cannot stir out of the town without clambering' he once wrote peevishly to a friend from his house in Chapel Court.
[Lowndes 1981]
Location of plaque in
Chapel Court, St. John's Hospital
: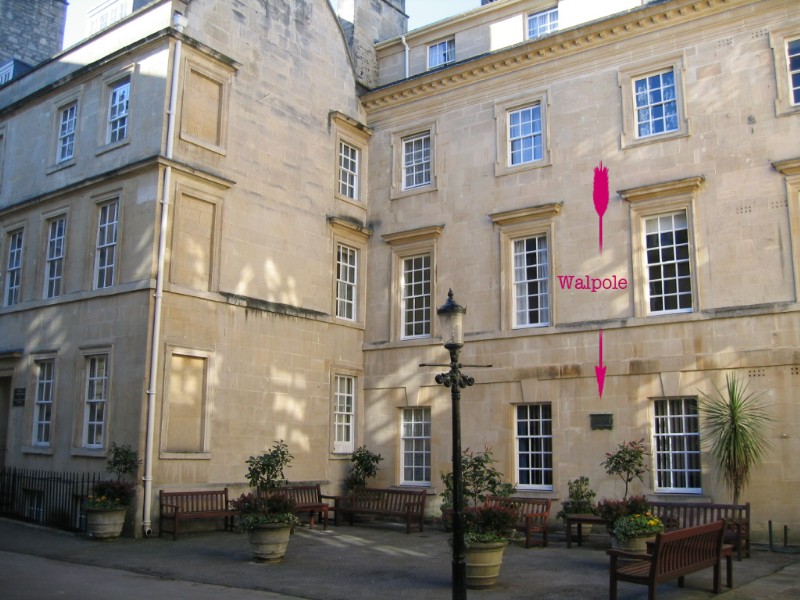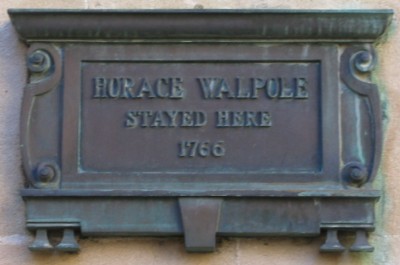 The text reads
"Horace Walpole stayed here 1766"
Location map of Chapel Court, St. John's Hospital: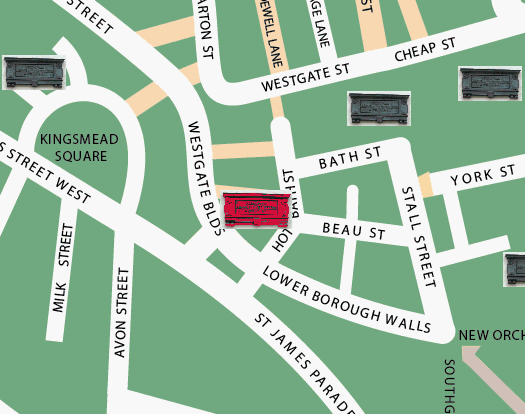 ---
(c) 2011 Bath-Heritage.co.uk | Contact us|