St John's Hospital
What is it?
The Hospital of St John the Baptist was founded about 1180 next to the Cross Bath which provided a constant supply of hot water. Originally it provided homes for poor men, but, as the demand for lodging houses near the Baths grew, the Hospital leased blocks of property to the Duke of Chandos. He employed the 22-year-old architect
John Wood
to rebuild the lodging houses in a style more suited to "persons of fashion visiting to take the waters" [
Forsyth 2003
].
The plaque is on the range of building on the east side of the courtyard, now known as John Wood House. This dates from 1727 but incorporates some structure of the Elizabethan hospital of 1580.
Where is it in Bath?
The building in Abbey Churchyard in the centre of Bath: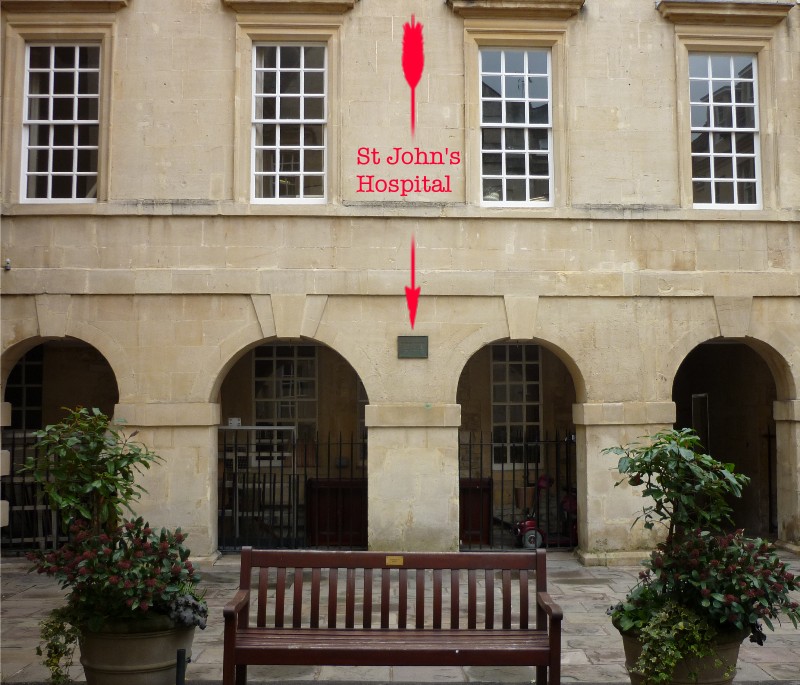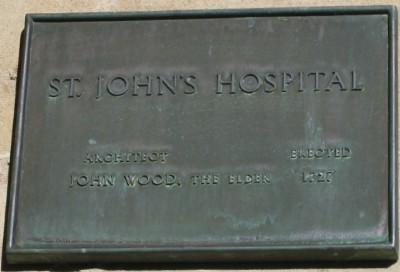 The text reads
"St. John's Hospital
Architect John Wood, the elder
Erected 1727"

Today St John's Hospital is a registered charity providing Almshouse accommodation. Chapel House was the first of the city centre Almshouses to undergo major refurbishment: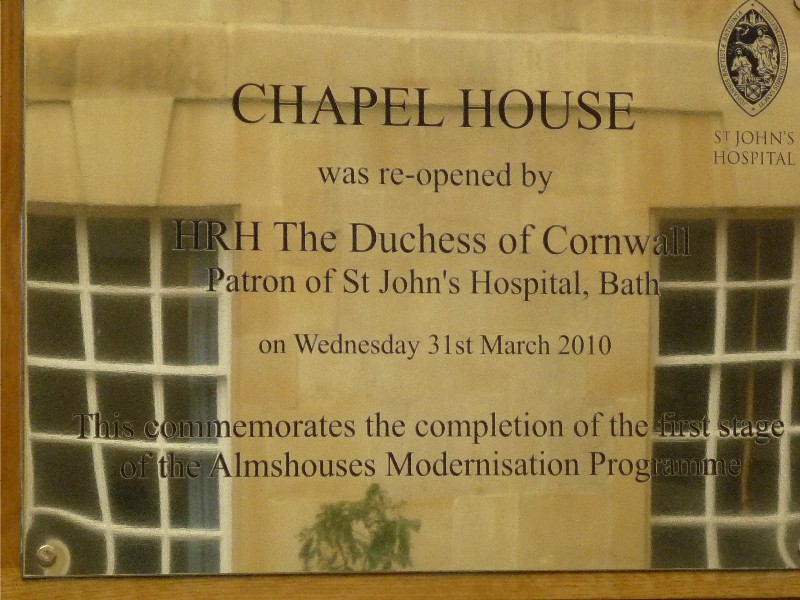 The text reads
"Chapel House was re-opened by HRH The Duchess of Cornwall Patron of St. John's Hospital, Bath on Wednesday 31st March 2010 This commemorates the completion of the first stage of the Almshouses Modernisation Programme"
Location map of plaques: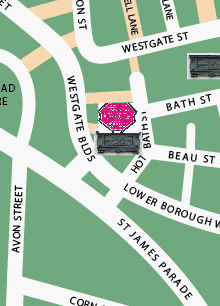 See also
Horace Walpole
---
(c) 2011 Bath-Heritage.co.uk | Contact us|