John Wood the elder

Who was he?
Wikipedia:
John Wood, the Elder (1704 - 23 May 1754), was an English architect. Born in Bath, he was the son of a local builder, George Wood. In his early career he worked at Bramham Park in Yorkshire and was involved in speculative builds in London. In late 1721 Wood, aged 17, is recorded as having leased a piece of land in a London residential development with the intention of building a house on it.
Why was he in Bath?

He is known for designing many of the streets and buildings of Bath, such as the The Circus (which was completed by his son.
John Wood the younger
), Prior Park, St John's Hospital, the North and South Parades, and other notable houses, many of which are Grade I listed buildings. Queen Square was his first speculative development. Numbers 21-27 make up the north side, which was described by Nikolaus Pevsner as "one of the finest Palladian compositions in England before 1730".
Wood lived in a house on the square. Acording to
Forsyth [2003]
, Wood lived in the centre of the south side of the square at no. 9 (now part of the Francis Hotel), not on the north side where the plaque is located.
Location of plaque at 24 Queen Square: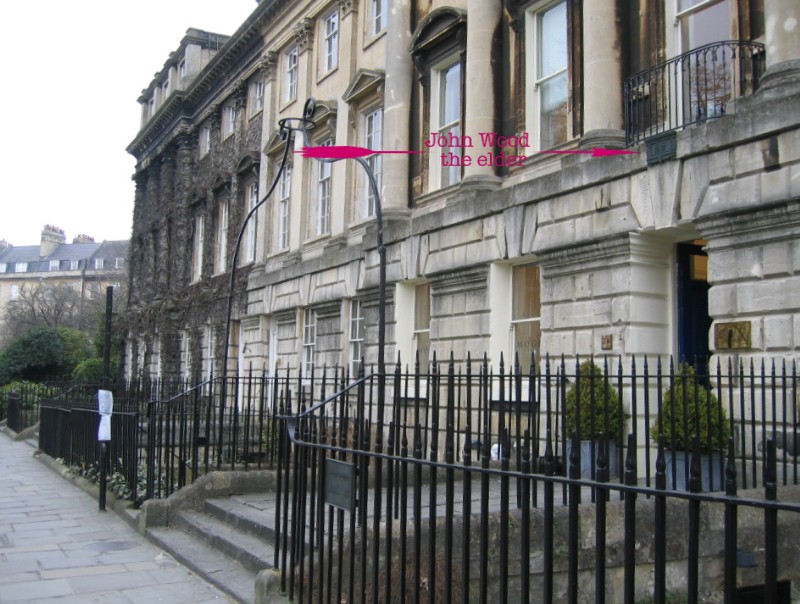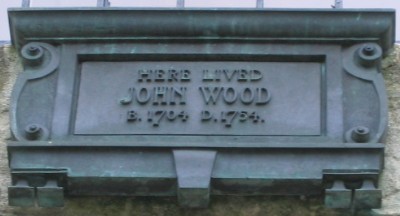 The text reads
"Here lived John Wood b. 1704 d. 1754."

Location map of 24 Queen Square: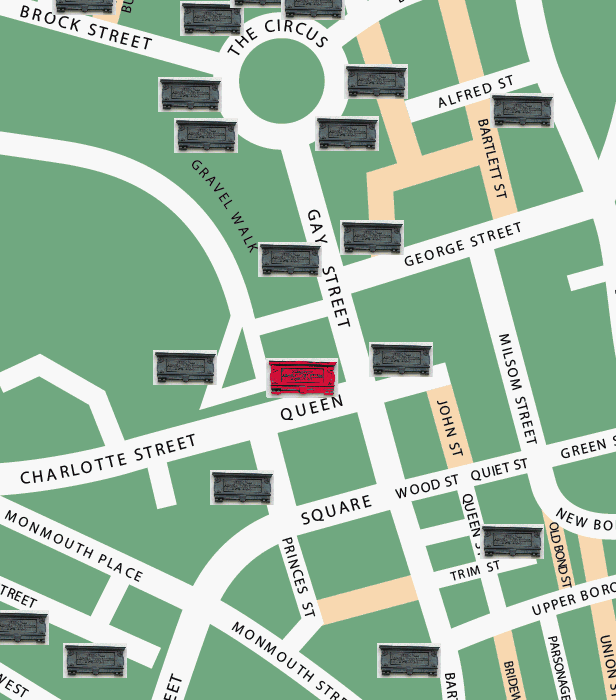 ---
(c) 2011 Bath-Heritage.co.uk | Contact us|