John Wood the younger

Who was he?
Wikipedia:
John Wood, the Younger (25 February 1728 - 18 June 1782) was an English architect, working principally in the city of Bath, Somerset. He began his work as an assistant for his father, the architect
John Wood, the Elder
. Among his works which survive today are the Royal Crescent and Bath Assembly Rooms. He also finished The Circus which was designed by his father and completed in 1764.
Why was he in Bath?

He was born in Batheaston, just to the east of the city. According to
Lowndes [1981]
"the bronze tablet [see below] gives the year of his birth as 1727, but this is probably due to an equivocal interpretation of the records. Before 1750. the legal year began on 25th March. All documents bearing dates between January and March were usually endorsed with the figures for two consecutive years, to cover the discrepancy between legal and calendar years; thus Wood's birth date was recorded as '25th day of February 1727/28'".
"When he commenced the building of the [Royal] Crescent in 1767, the younger John Wood was thirty-nine years old. He was married with seven children - all girls - and he lived at No 41 Gay Street. Two boys, born later, completed the family".
According to
Forsyth [2003]
, 41 Gay Street is by Wood the elder and was built in 1734-6 for Richard Marchant, a rich Quaker. "Despite the plaque, there is no evidence that the younger Wood (nor the elder) lived here, even for a short period."
Location of plaque at 41 Gay Street: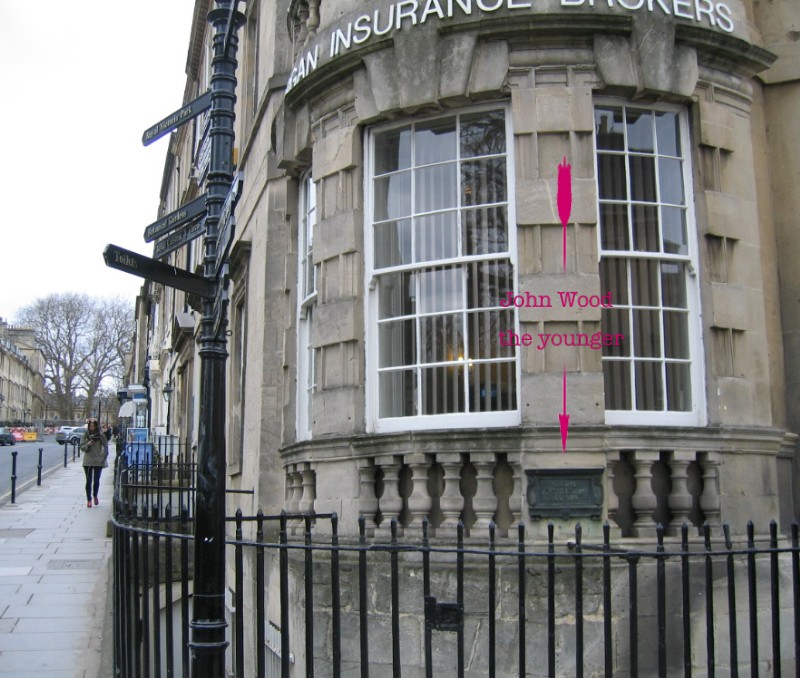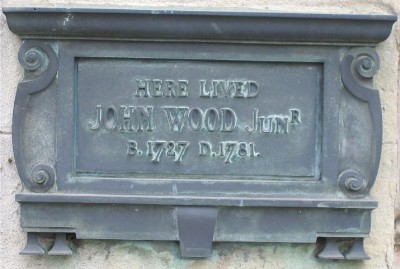 The text reads
"Here lived John Wood Junr b. 1727 d. 1781."

Location map of 41 Gay Street: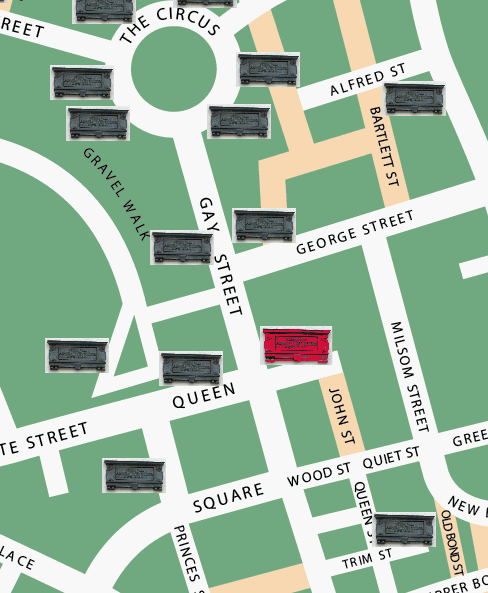 ---
(c) 2011 Bath-Heritage.co.uk | Contact us|