Rear Admiral Sir William Edward Parry

Who was he?
Wikipedia:
Sir William Edward Parry (19 December 1790 – 8 or 9 July 1855) was an English rear-admiral and Arctic explorer; "an evangelical [Christian] and an ardent advocate of moral reform in the navy."
Why was he in Bath?

Parry was born in Bath, the son of
Dr. Caleb Hillier Parry
and Sarah Rigby, who lived at the time at 27, the Circus. He was educated at King Edward's School, Bath.
Location of plaque at 27, the Circus (right hand arrow):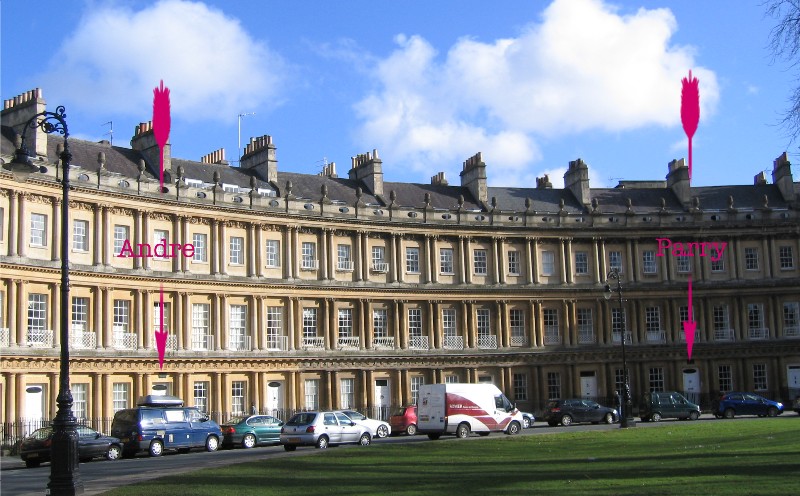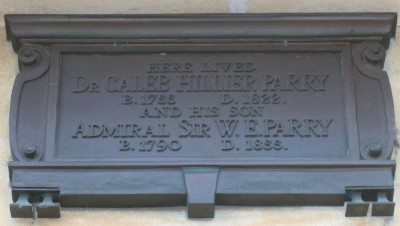 The text reads
"Here lived Dr Caleb Hillier Parry b. 1755 d. 1822 and his son Admiral Sir W. E. Parry b.1790 d. 1855"
Location map of 27, The Circus: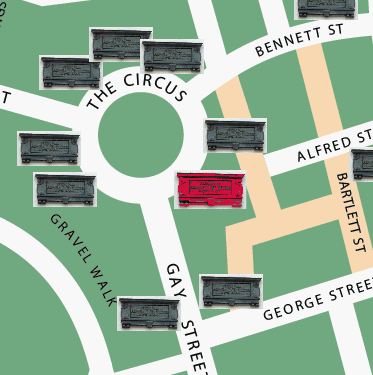 ---
(c) 2011 Bath-Heritage.co.uk | Contact us|