Harry Patch
Who was he?
Wikipedia:
Henry John "Harry" Patch (17 June 1898 – 25 July 2009) — known as "the Last Fighting Tommy" — was a British supercentenarian, briefly the oldest man in Europe, and the last surviving soldier to have fought in the trenches of the First World War.
Why was he in Bath?

Harry Patch was born in Combe Down, a small rural community on the edge of the Somerset city of Bath. "I was born and brought up in a semi-detached house called Fonthill, with an adjoining property called Beckford Cottage. When the two houses were built, I was told it was possible to see Fonthill Abbey, built by
William Beckford
." [
Patch and Van Emden, 2008
].
Location of plaque at the War Memorial, Queen's Parade, Bath: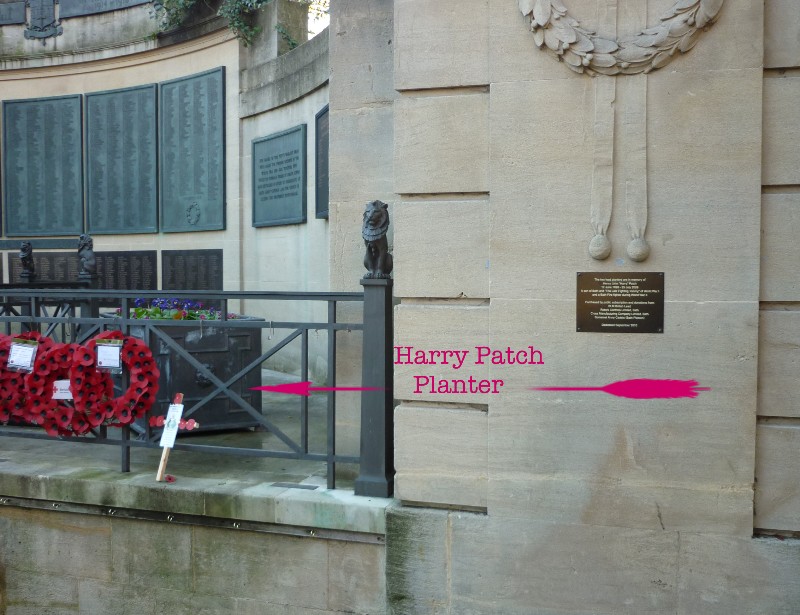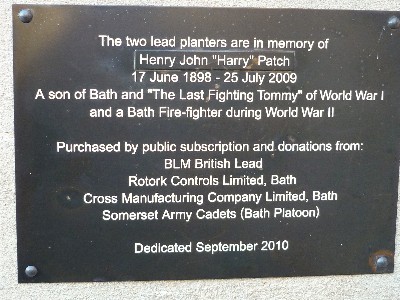 The text reads
"The two lead planters are in memory of
Henry John "Harry" Patch
17 June 1898 - 25 July 2009
A son of Bath and the "Last Fighting Tommy" of World War I
and a Bath Fire-fighter during World War II
Purchased by public subscription and donations from:
BLM British Lead
Rotork Controls Limited, Bath
Cross Manufacturing Company Limited, Bath
Somerset Army Cadets (Bath Platoon)
Dedicated September 2010"
Location map of War Memorial, Queen's Parade: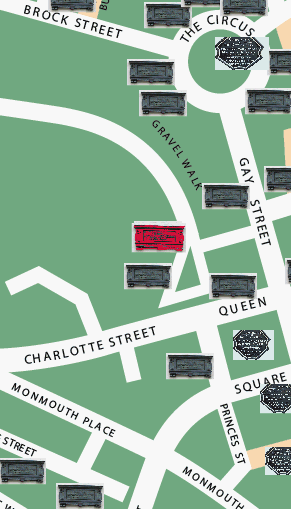 ---
(c) 2011 Bath-Heritage.co.uk | Contact us|