Admiral Arthur Phillip Memorial Globe

What is it?
To commemorate the bicentenary of the death of
Admiral Arthur Phillip
, the Britain-Australia Society Education Trust commissioned
David Harber Ltd
and Nigel Fenwick to build this bronze armillary sphere sundial on a carved stone base.
It was unveiled on 12th July 2014 by the Chairman of the Britain-Australia Society Trustees, Sir Christopher Benson DL FRICSC. Also present were the Lord Lieutenant of Somerset, Lady Elizabeth Gass DCVO and Her Excellency Professor the Honourable Dame Marie Bashir AD CVO Governor of New South Wales.
Where is it in Bath?
In the grounds of the Assembly Rooms in Bath, almost opposite 19 Bennett Street, where
Arthur Phillip
lived for eight years before his death in 1814.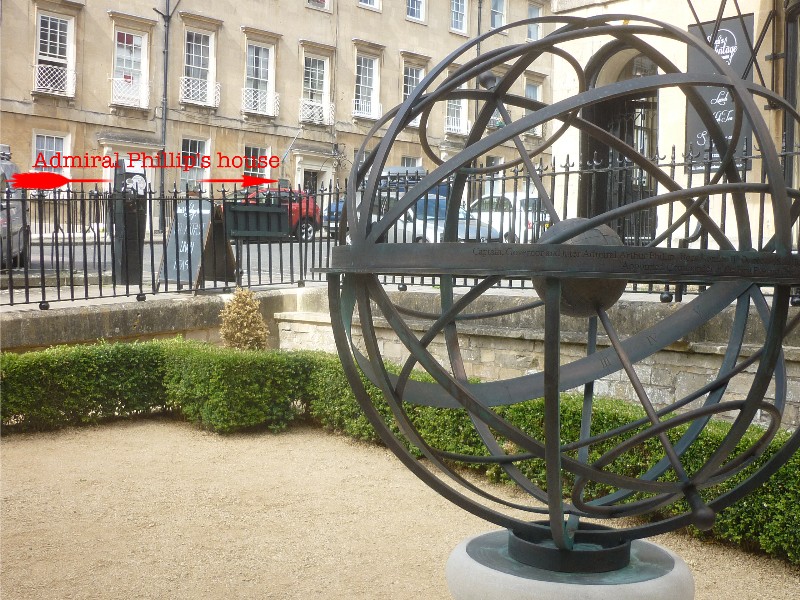 Inscribed on the horizon band is: Captain, Governor and later Admiral Arthur Phillip; Born London 11th October 1738; died Bennett Street, Bath, 31st August 1814; Buried in St Nicholas Church, Bathampton; Appointed Commander of the First Fleet and Governor-designate of New South Wales in 1786.
The base plate of the memorial tells the story of Philip's achievements. Inscribed on other bands of the armillary are quotations from Phillip and descriptions of his qualities. Full details can be found on
David Harber Ltd's website
.
A plaque is located on the Bennett Street side of the garden on the north-east corner of the Assembly Rooms: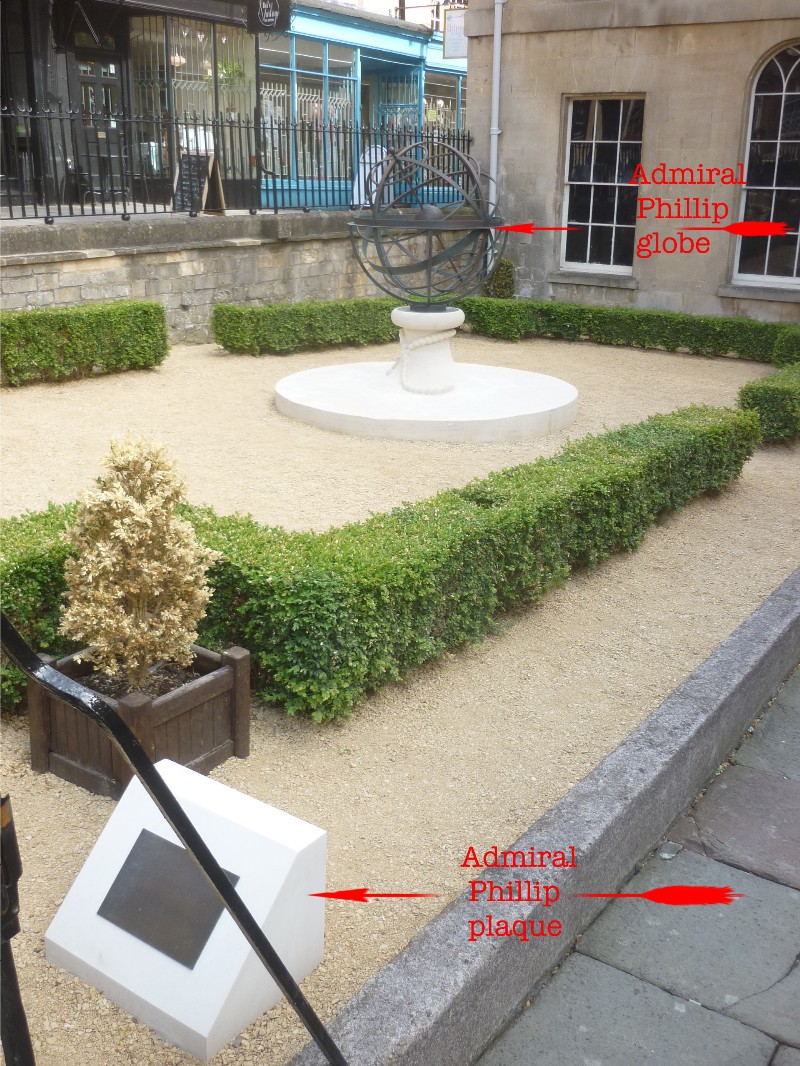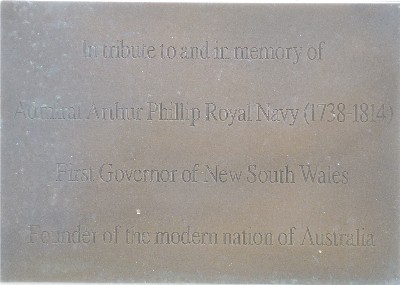 The text reads
"In tribute to and in memory of Admiral Arthur Phillip Royal Navy (1738 - 1814)
First Governor of New South Wales
Founder of the modern nation of Australia."
Location map of 19 Bennett Street: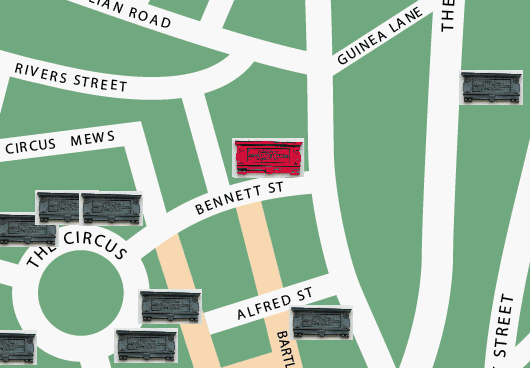 ---
(c) 2014 Bath-Heritage.co.uk | Contact us|