William Pitt the younger

Who was he?
Wikipedia:
William Pitt, the younger (28 May 1759 – 23 January 1806) was a British politician of the late eighteenth and early nineteenth centuries. He became the youngest Prime Minister in 1783 at the age of 24 (although at this period the term Prime Minister was not used). He left office in 1801, but was Prime Minister again from 1804 until his death in 1806. He is known as "William Pitt the Younger" to distinguish him from his father,
William Pitt the elder
, who previously served as Prime Minister of Great Britain.
Why was he in Bath?
William Pitt long suffered from ill health. He was plagued with gout and "biliousness", perhaps caused by a "duodenal ulcer". The date indicted on his plaque (below) - 1802 - is in the period between his two terms as Prime Minister.
Location of plaque at 15 Johnstone Street: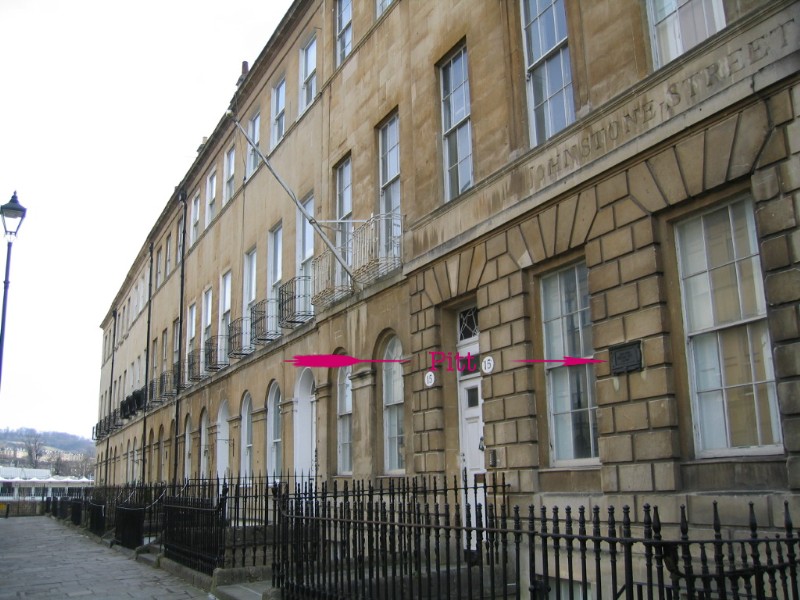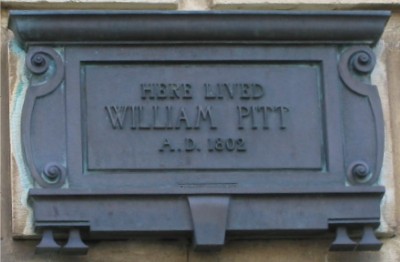 The text reads
"Here lived William Pitt A.D. 1802"

Location map of 15 Johnstone Street: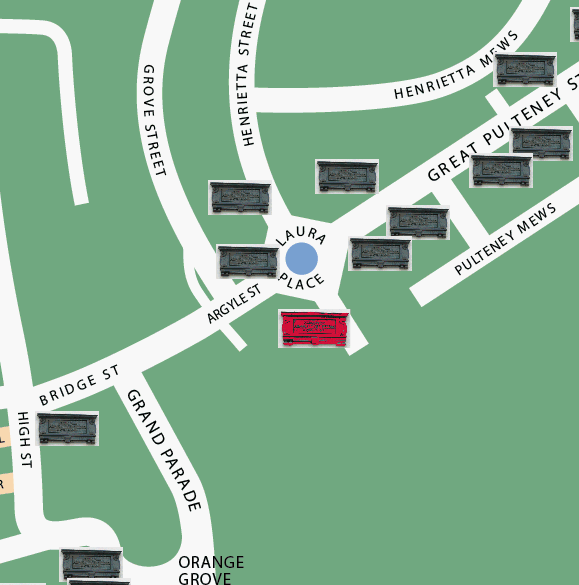 ---
(c) 2011 Bath-Heritage.co.uk | Contact us|