Pump Room
What is it?
In 1705, Bath Corporation, advised by
Dr Oliver
and other leading physicians, decided to build a Pump Room for the convenience of those who came to drink the waters. The first Pump Room was built in 1706 by John Harvey as a simple one-story building [
Ison 1980
]. It was extended in 1751 but rebuilt by Thomas Baldwin from 1790-3, and completed by John Palmer after Baldwin's dismissal [
Forsyth 2003
]. The Pump Room now houses a restaurant, but the Bath spring water can still be tasted from the 'pump'.
Where is it in Bath?
The building in Abbey Churchyard in the centre of Bath: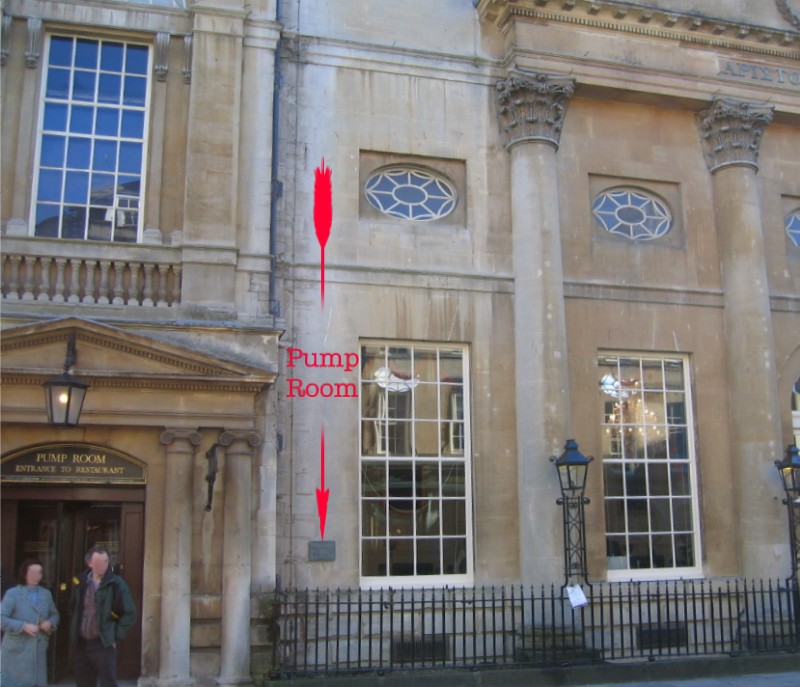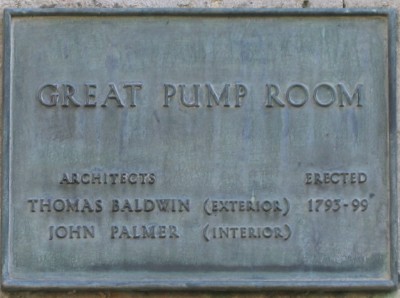 The text reads
"Great Pump Room
Architects Thomas Baldwin (Exterior)
John Palmer (Interior)
Erected 1793 - 99"

Location map of plaque: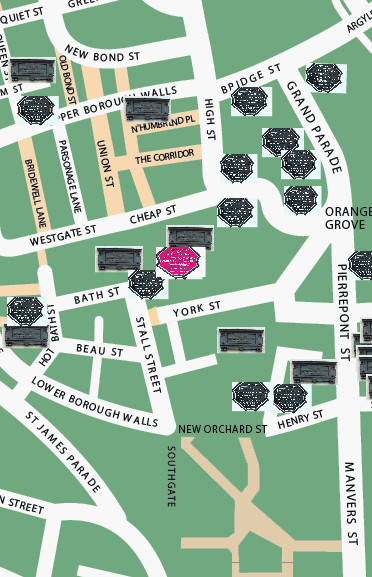 ---
(c) 2011 Bath-Heritage.co.uk | Contact us|