Richard Brinsley Sheridan

Who was he?
Wikipedia:
Rt. Hon. Richard Brinsley Sheridan (30 October 1751 – 7 July 1816) was a Irish born playwright and poet and long-term owner of the London Theatre Royal, Drury Lane. His first play,
The Rivals
, produced at Covent Garden in 1775, was a failure on its first night. Sheridan cast a more capable actor for the role of the comic Irishman for its second performance, and it was a smash which immediately established the young playwright's reputation. It has gone on to become a standard of English literature. His most famous play
The School for Scandal
(Drury Lane, 8 May 1777) is considered one of the greatest comedies of manners in English. It was followed by
The Critic
(1779), an updating of the satirical Restoration play
The Rehearsal
.
For thirty-two years, he was also a Member of Parliament aligned with the British Whig Party. Such was the esteem he was held in by his contemporaries when he died that he was buried in Westminster Abbey.
Why was he in Bath?
His father,
Thomas Sheridan
, was for a while an actor-manager at the Theatre Royal, Dublin but moved to England in 1758. In 1770 the family moved to Bath. Two years later Richard eloped with the young singer Elizabeth Linley.
Location of plaque at 9, New King Street: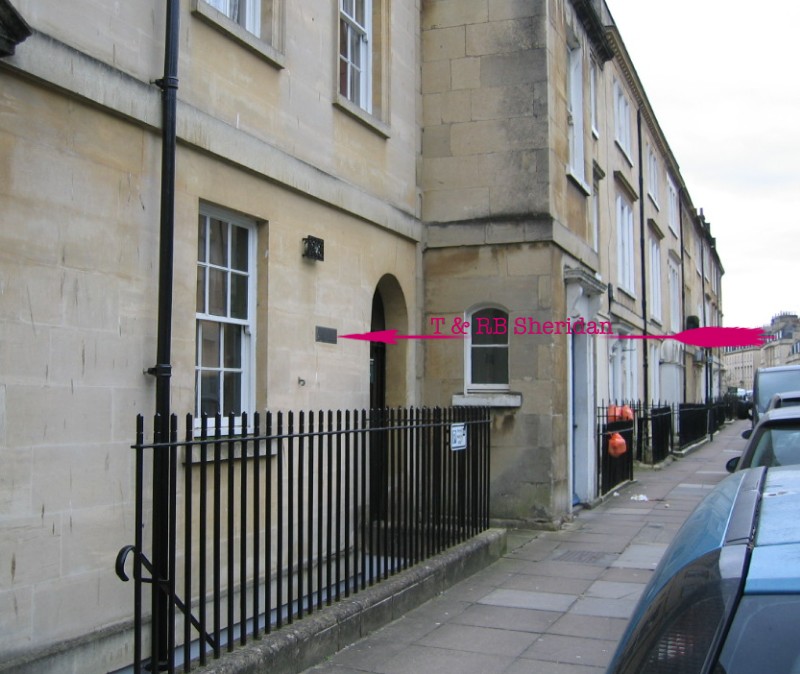 The text reads
"Near this site between 1770 and 1772 lived
Thomas Sheridan Actor & Orthoepist 1719-1788
Richard Brinsley Sheridan Dramatist 1751-1816"

Location map of 9, New King Street: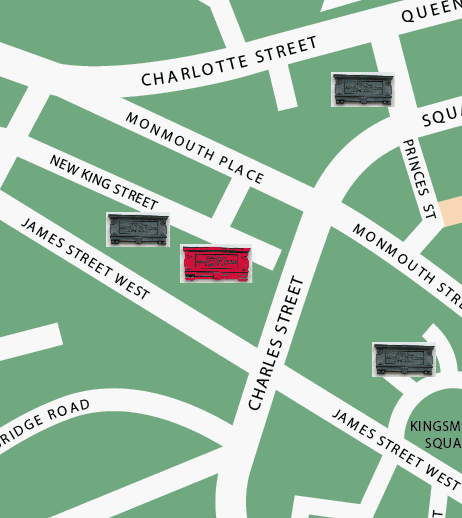 ---
(c) 2011 Bath-Heritage.co.uk | Contact us|