Thomas Sheridan

Who was he?
Wikipedia:
Thomas Sheridan (1719 – 14 August 1788) was an Irish stage actor, an educator, and a major proponent of the elocution movement. He received his M.A. in 1743 from Trinity College in Dublin, and was the godson of Jonathan Swift. He also published a "respelled" dictionary of the English language (1780). He was married (1747) to Franches Chamberlaine. His son is the more famous
Richard Brinsley Sheridan
, while his daughter Alice also wrote numerous works. His work is very noticeable in the writings of Hugh Blair.
Why was he in Bath?
In 1764 he disappeared to France for two years to escape his creditors, but returned after his wife's death and lived in Bath from 1770 until his death. He set up business as a teacher of elocution from his house in New King Street.
Location of plaque at 9, New King Street (original house has been replaced by this modern building):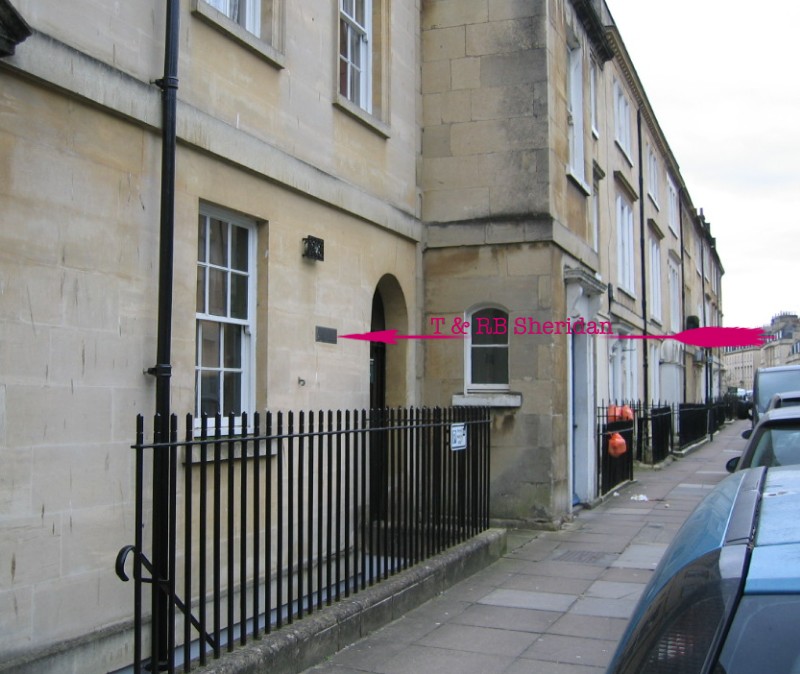 The text reads
"Near this site between 1770 and 1772 lived
Thomas Sheridan Actor & Orthoepist 1719-1788
Richard Brinsley Sheridan Dramatist 1751-1816"

Location map of 9, New King Street: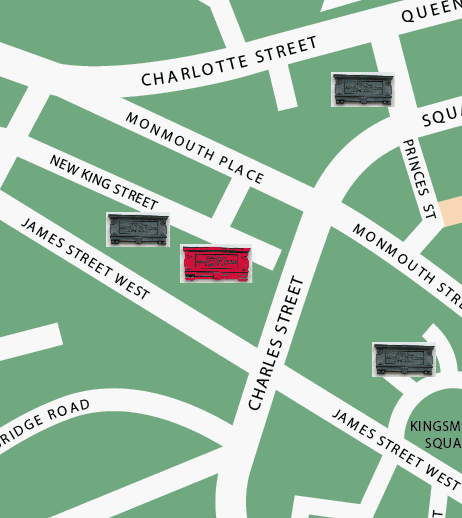 ---
(c) 2011 Bath-Heritage.co.uk | Contact us|