Sinéad Williams

Who was she?
Sinéad Katerina Genevieve Williams was born in Bath in 1974 and lived there before joining the Royal Navy in March 1992. She had qualified as a
Wren Air Engineering Mechanic
(WAEM) and was based at HMS Osprey in Portland, Dorset, U.K. Sinéad had represented the Navy in a number of sports including canoeing. In Bath, she was a member of Bath Canoe Club.
Why was she in Bath?
She had come back to Bath on two weeks' leave from the Navy and was due to return the following Monday. On Saturday 17th April 1993 she was canoeing in the River Avon near
Pulteney Weir
. According to the
Bath Chronicle
of Monday 19th April 1993 "police believe Sinéad was training on her own in the rain-swollen weir". She lost control of her canoe and was sucked underwater by the powerful weir currents. She was quickly rescued from the river but sadly could not be revived.
Bath Canoe Club Chairman Mike Conroy was quoted in the
Bath Chronicle
as considering the weir to be "too dangerous to take on in spring time". He continued "she was a very adventurous person and an experienced canoeist. Sinéad knew the river well enough to be on the water alone but she shouldn't have been near the weir".
Three hundred mourners attended Sinéad's funeral in St. Mary's Church, Julian Road, Bath on Friday 23rd April 1993. She was accorded a full military funeral attended by a Royal Navy Band and sixty naval personnel. A memorial plaque is fixed to the parapet on Grand Parade overlooking the weir and
Pulteney Bridge
: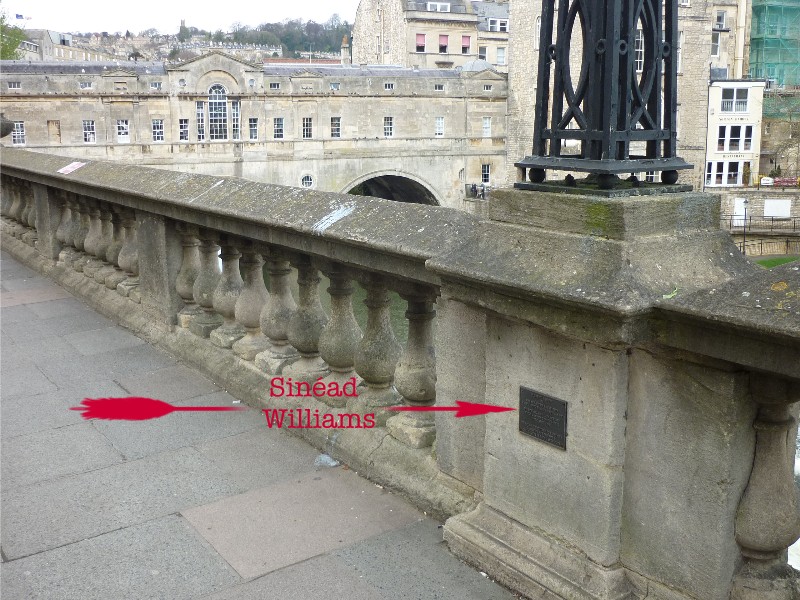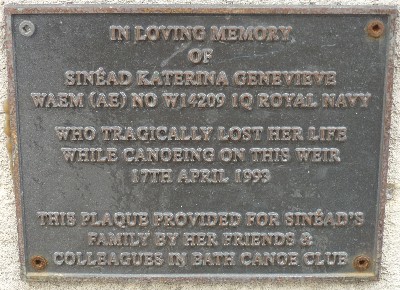 The text reads
"In loving memory of Sinéad Katerina Genevieve
WAEM (AE) No W14209 1Q Royal Navy
who tragically lost her life while canoeing on the weir 17th April 1993

This plaque provided for Sinéad's family by her friends & colleagues in Bath Canoe Club"
Location map of Grand Parade: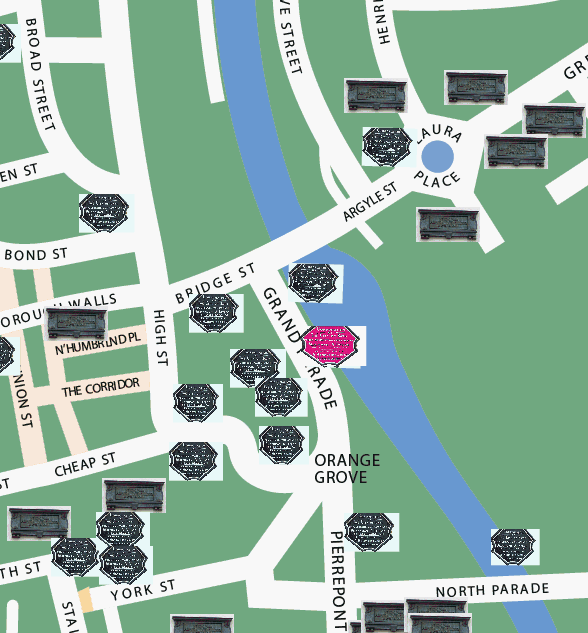 ---
(c) 2011 Bath-Heritage.co.uk | Contact us|