World Heritage Site
What is it?
Wikipedia:
A UNESCO World Heritage Site is a place (such as a forest, mountain, lake, desert, monument, building, complex, or city) that is listed by UNESCO as of special cultural or physical significance. The United Kingdom has 28 sites in the list, including three overseas. The City of Bath was inscribed as a World Heritage Site in 1987.
Where is it in Bath?
The plaque is fixed to railings next to the west entrance to the Pump Room. The World Heritage Site logo is set into the paving at the junction of Bath Street and Stall Street (see below):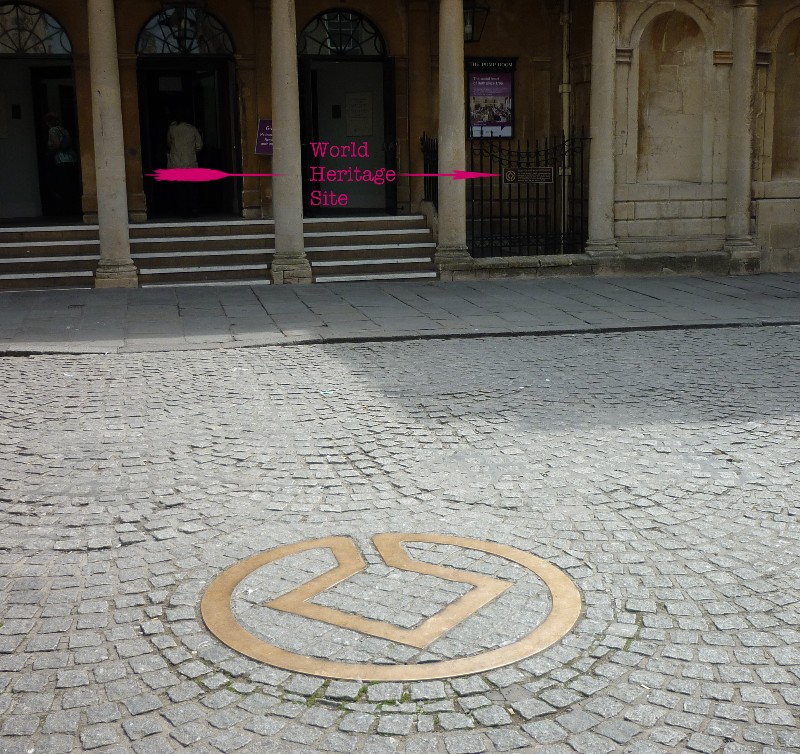 The text reads
"The City of Bath - World Heritage Site The World Heritage Symbol commemorates the inscription by UNESCO of the City of Bath on the World Heritage List in 1987. This identifies the city as a masterpiece of human creative genius whose protection must be the concern of all."

Location map of plaque: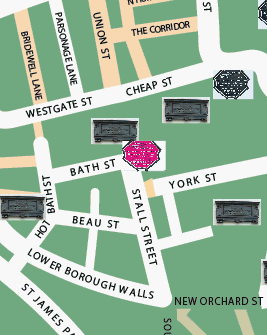 ---
(c) 2011 Bath-Heritage.co.uk | Contact us|