Alkmaar Garden

What is it?
The Alkmaar Garden is an alternative name for the garden in
Orange Grove
.
Where is it in Bath?
Orange Grove is in the centre of Bath, adjacent to the east wall of
Bath Abbey
: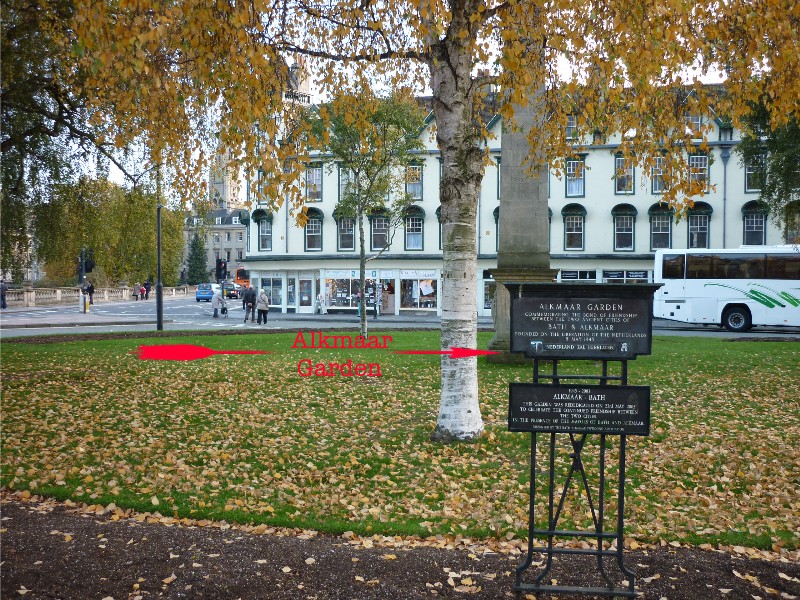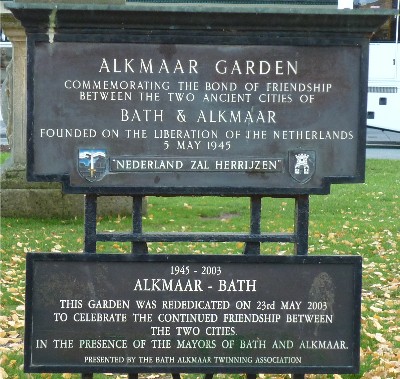 The text on the upper tablet reads:

"Alkmaar Garden
Commemorating the bond of friendship between the two ancient cities of Bath & Alkmaar founded on the liberation of the Netherlands 5 May 1945
'Nederland Zal Herrijzen'"

The text on the lower tablet reads:
1945 - 2003
Alkmaar - Bath
This garden was rededicated on 23rd May 2003 to celebrate the continued friendship between the two cities.
In the presence of the Mayors of Bath and Alkmaar
Presented by the Bath Alkmaar Twinning Association"

Location map of Alkmaar Garden plaque: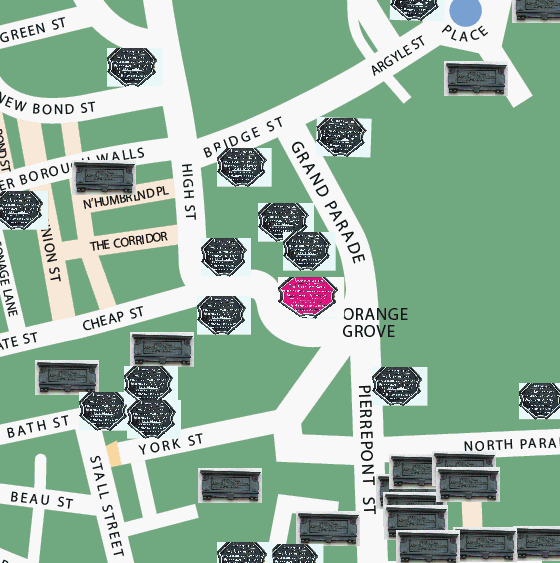 ---
(c) 2011 Bath-Heritage.co.uk | Contact us|