Fanny Burney

Who was she?
Wikipedia:
Frances Burney (13 June 1752 – 6 January 1840), also known as Fanny Burney and, after her marriage, as Madame d'Arblay, was an English novelist, diarist and playwright. Frances Burney's first novel,
Evelina
or the
History of a Young Lady's Entrance into the World
, was published anonymously in 1778, without her father's knowledge or permission. The novel was a critical success, receiving praise from respected individuals, including the statesman
Edmund Burke
and literary critic Dr Johnson.
Why was she in Bath?
She was a frequent visitor to the city. In 1780, two years after the publication of Evelina, she stayed at 14, South Parade (below, right hand plaque), with Mr and Mrs Thrale, the great friends of Dr. Johnson. She married General Alexandre d'Arblay in 1792 and lived with him in France for more than ten years. They returned to Bath in 1815 and lived at 23 Great Stanhope Street until his death in 1818. She died in 1840 and was buried at Walcot church, where there is a
separate memorial
.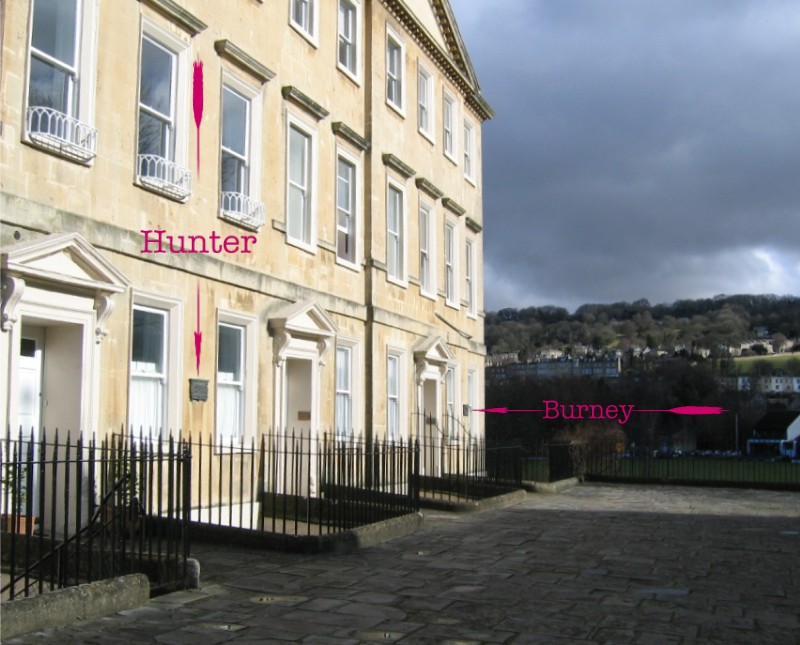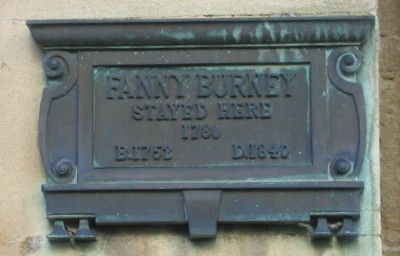 The text reads
"Fanny Burney stayed here 1780 b. 1752 d. 1840"

Location map of 14, South Parade: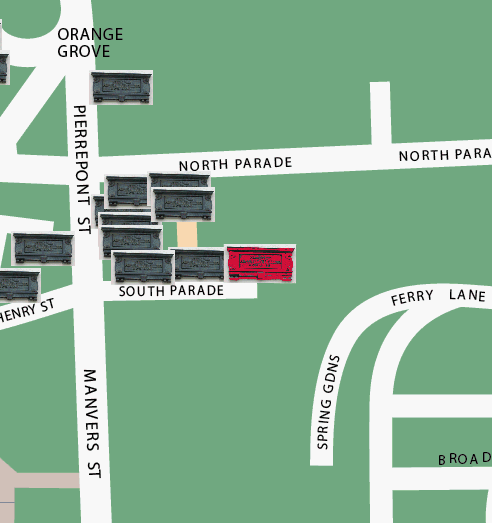 ---
(c) 2011 Bath-Heritage.co.uk | Contact us|