Fanny Burney Memorial

Who was she?
Wikipedia:
Frances Burney (13 June 1752 – 6 January 1840), also known as Fanny Burney and, after her marriage, as Madame d'Arblay, was an English novelist, diarist and playwright. Frances Burney's first novel,
Evelina
or the
History of a Young Lady's Entrance into the World
, was published anonymously in 1778, without her father's knowledge or permission. The novel was a critical success, receiving praise from respected individuals, including the statesman
Edmund Burke
and literary critic Dr Johnson.
Why was she in Bath?
She married General Alexandre d'Arblay in 1792 and lived with him in France for more than ten years. They returned to Bath and lived there until their death. She was buried at St Swithin's church Walcot, where there is a separate memorial next to that to
George Austen
: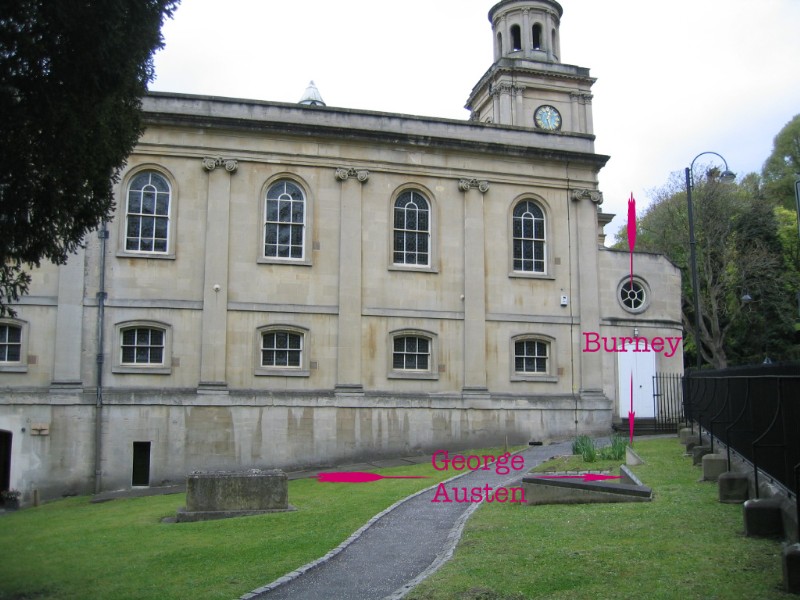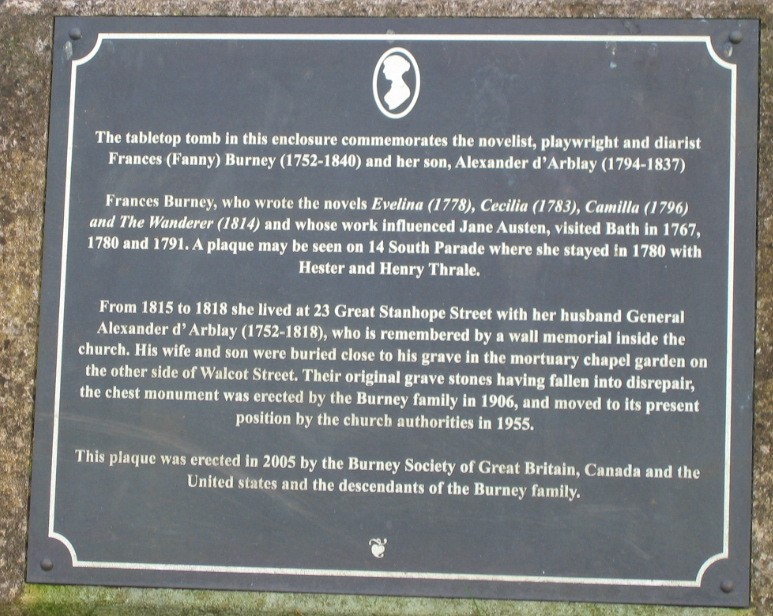 The text reads
"The tabletop tomb in this enclosure commemorates the novelist, playwright and diarist Frances (Fanny) Burney (1752-1840) and her son, Alexander d'Arblay (1794-1837).

Frances Burney, who wrote the novels Evelina (1778), Cecilia (1783), Camilla (1796) and The Wanderer (1814) and whose work influenced Jane Austen, visited Bath in 1767, 1780 and 1791. A plaque may be seen on 14 South Parade where she stayed in 1780 with Hester and Henry Thrale.

From 1815 to 1818 she lived at 23 Great Stanhope Street with her husband General Alexander d' Arblay (1752-1818), who is remembered by a wall memorial inside the church. His wife and son were buried close to his grave in the mortuary chapel garden on the other side of Walcot Street. Their original grave stones having fallen into disrepair, the chest monument was erected by the Burney family in 1906, and moved to its present position by the church authorities in 1955.

This plaque was erected in 2005 by the Burney Society of Great Britain, Canada and the United States and the descendants of the Burney family."

Close up of the tomb: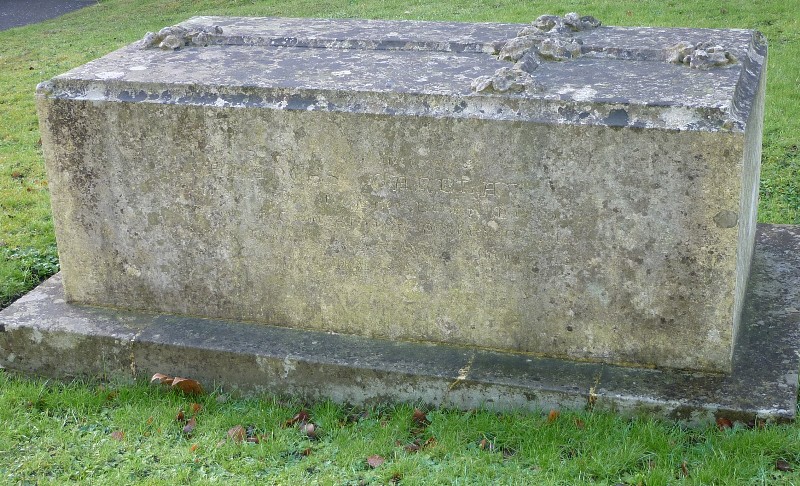 The remains of Fanny Burney, her husband and her son, were transferred to Haycombe Cemetery in Bath from the Walcot burial ground when it was cleared for possible redevelopment. They are buried beneath the Rockery Garden on the western side of the cemetery - a stone marks the area (http://www.bathnes.gov.uk/services/births-marriages-and-deaths/burials-and-cremations/cemeteries/haycombe-cemetery). See the separate page at Haycombe Cemetery Fanny Burney tablet.

Location map of Walcot church: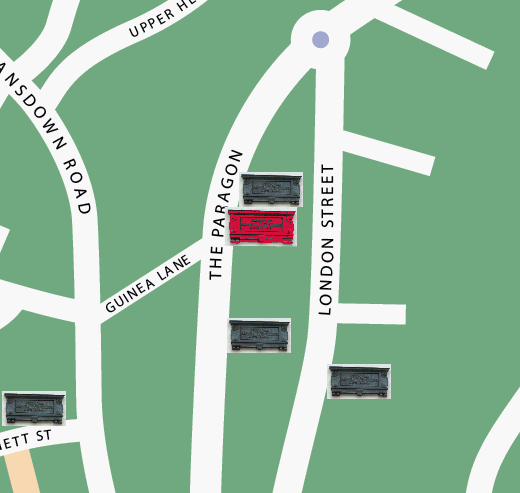 ---
(c) 2020 Bath-Heritage.co.uk | Contact us|