North Parade Bridge
What is it?
North Parade was built in 1740-48 by
John Wood the elder
as a summer promenade, ending with a viewpoint high above the river. Almost one hundred years later, it was extended across the river by the building of North Parade Bridge 1835-6.
Where is it in Bath?
The bridge is over the River Avon downstream from
Pulteney Bridge
: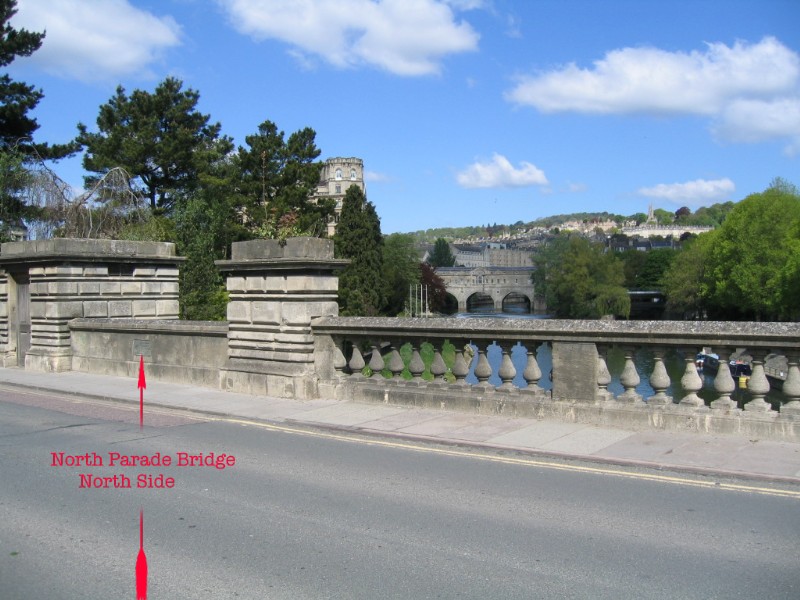 Plaque 1
is affixed to the northern balustrade, looking towards Pulteney Weir: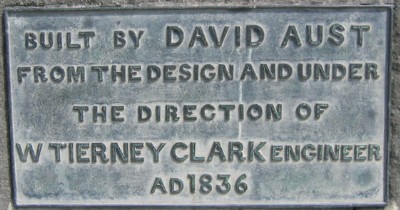 The text of Plaque 1 reads
"Built by David Aust from the design and under the direction of W Tierney Clark Engineer AD 1836."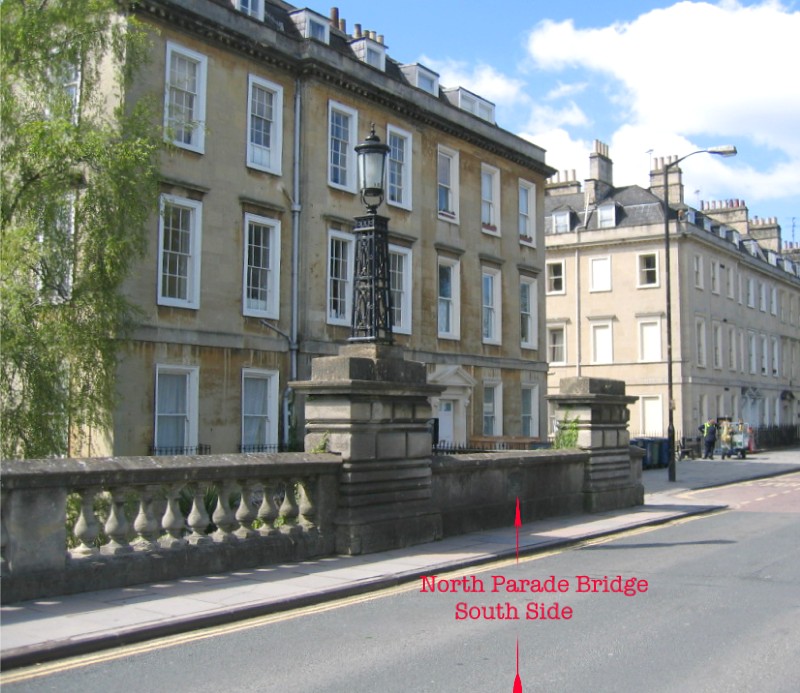 Plaque 2 is fixed to the southern ballustrade: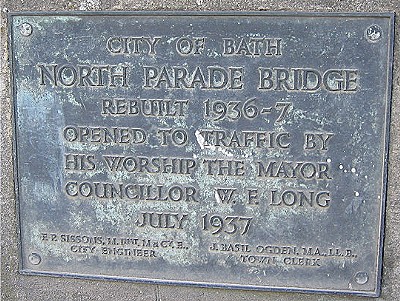 The text of Plaque 2 reads
"City of Bath
North Parade Bridge
Rebuilt 1936-7
Opened to traffic by His Worship the Mayor Couoncillor W. F. Long July 1937
F.P. Sissons M. Inst. M & Cy. E., City Engineer
J. Basil Ogden, M.A., LL. B., Town Clerk"
Location map of plaques: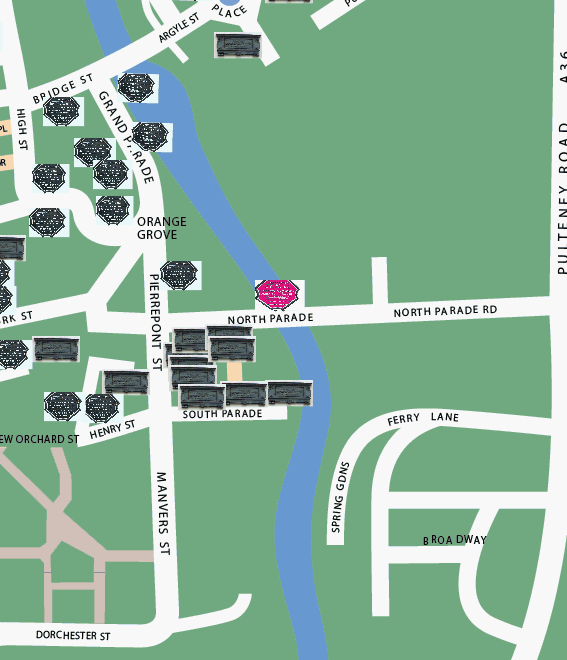 ---
(c) 2011 Bath-Heritage.co.uk | Contact us|