Theatre Royal
What is it?
The theatre was built in 1805 to the design of George Dance the Younger, carried out by the architect John Palmer (not to be confused with the proprietor of the theatre, also named
John Palmer
). It replaced the original
Theatre Royal in Old Orchard Street
. After a disastrous fire in 1862, the interior was rebuilt by C. J. Phipps, who also moved the main entrance to Saw Close. [
Forsyth 2003
]
Where is it in Bath?
The modern entrance to the building is in Saw Close, but the original entrance was in
Beaufort Square
. The plaque is found on the Saw Close frontage: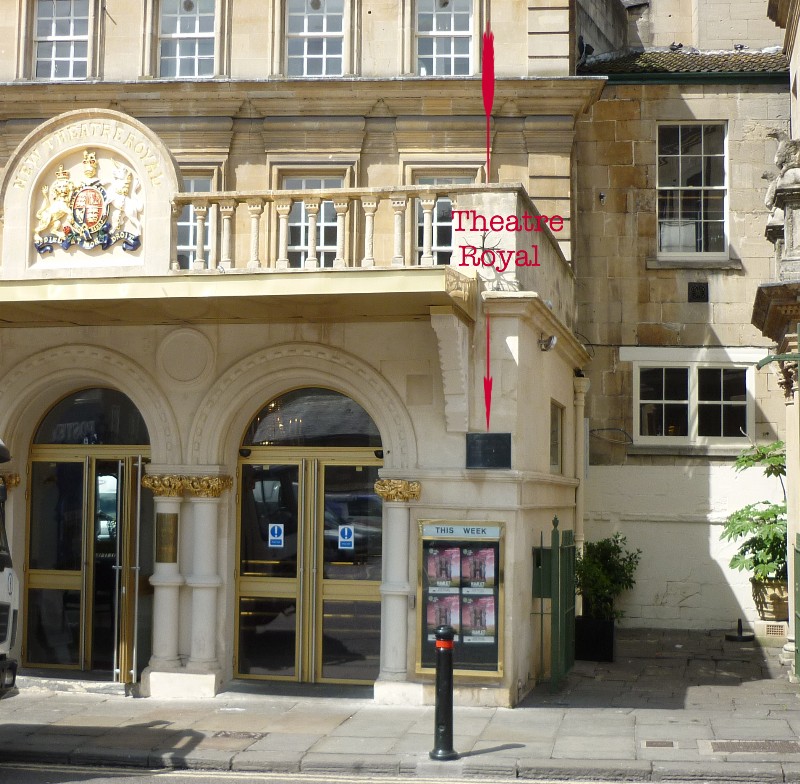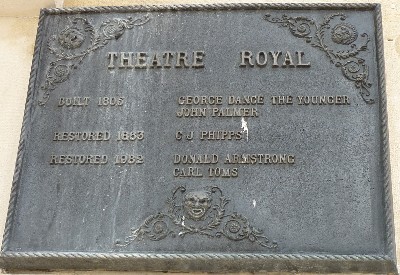 The text reads
"Theatre Royal
Built 1805 George Dance the Younger
John Palmer

Restored 1863 C J Phipps

Restored 1982 Donald Armstrong
Carl Toms"

Location map of plaque: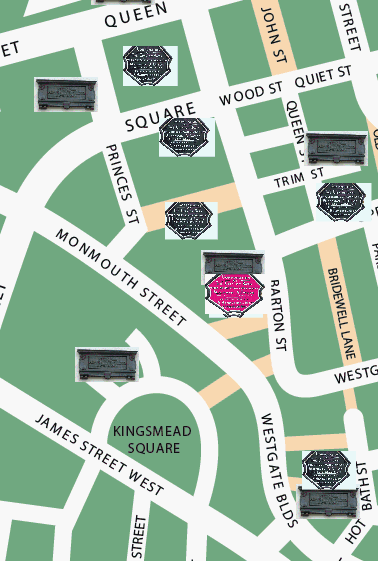 ---
(c) 2011 Bath-Heritage.co.uk | Contact us|