Widcombe Footbridge Flood Levels
What is it?
Widcombe footbridge is a single-span, wrought-iron lattice girder construction of 1877 by T.E.M Marsh. It replaced the original double bow-string wooden arch footbridge of 1863 by Hickes and Isaac, which collapsed with eight deaths in 1877 [
Forsyth 2003
]. Originally a toll bridge, the toll of one half-penny per person gives rise to its common name of
Ha'penny Bridge
. The bridge was restored in 2013 - more information on this page:
Widcombe Bridge Restored
.
Where is it in Bath?
The bridge spans the River Avon from the Widcombe bank (left) to the rear of Bath Spa railway station (right):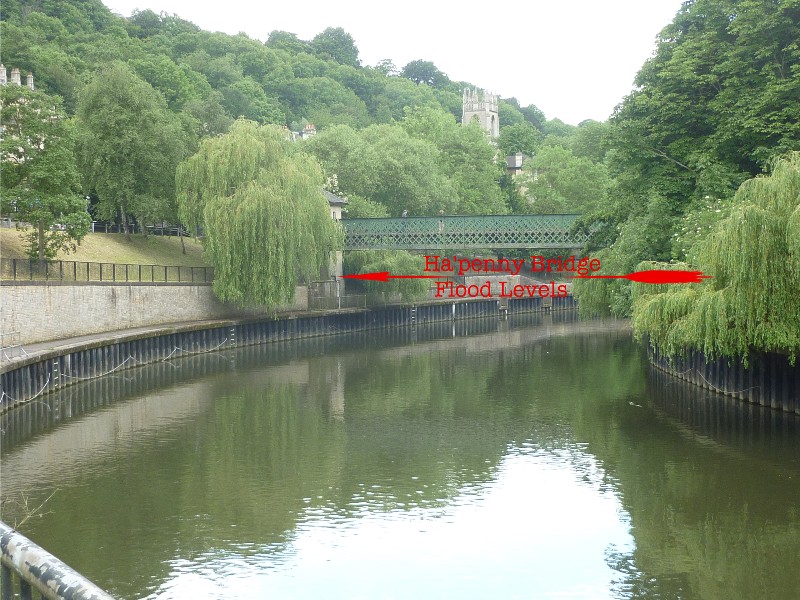 The supporting buttress on the Widcombe bank has a number of engraved flood levels: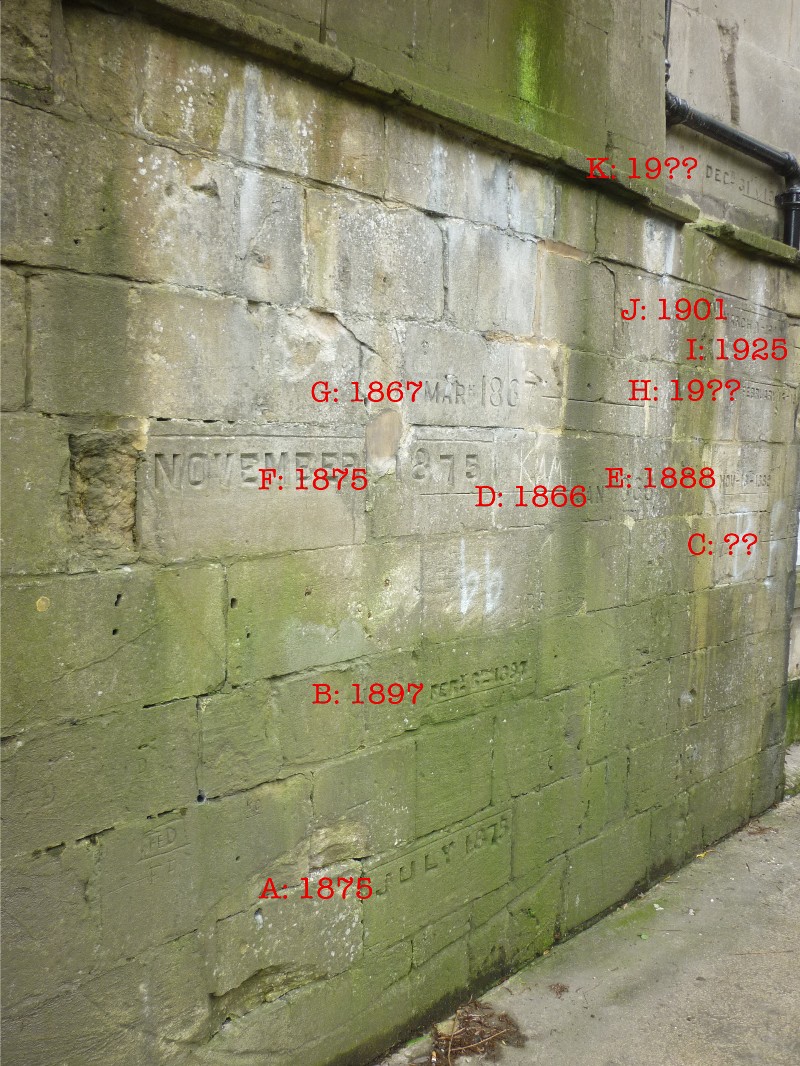 The lowest of these is dated July 1875 and represents a height above the current 'normal' river level of about 3 metres (9 feet). The upper section below the footbridge contains the highest recorded level: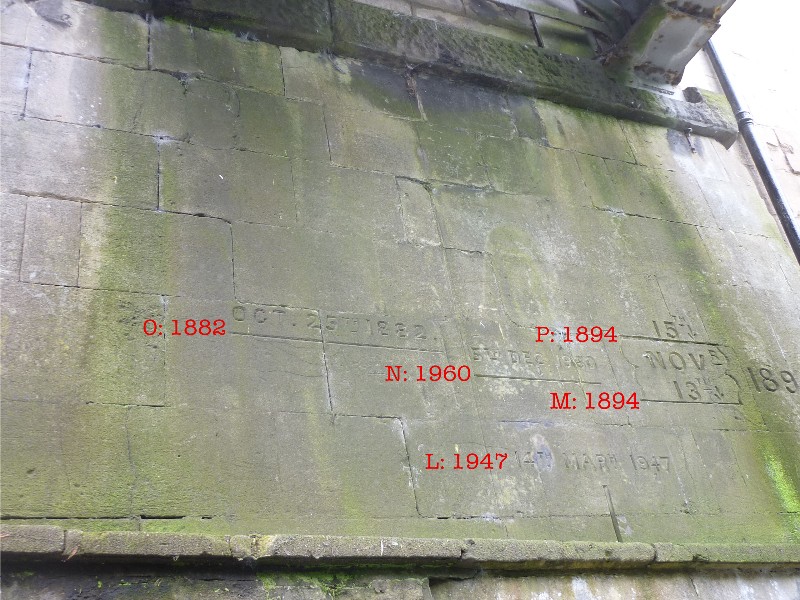 The highest is dated 15th November 1894 and indicates a flood level about six metres (19 feet) above the 'normal' river level. The most recently recorded flood is 5th December 1960.

A probable cause of these flood levels was the Old Bridge (c. 1304) which stood downstream and restricted the flow of flood water. The replacement of this bridge with the modern Churchill Bridge in 1964 and the redesign of Pulteney Weir in 1968 has led to the virtual eradication of floods.

Location map of Widcombe footbridge flood levels:
>
Other flood level marks are to be found in
Grove Street
on on
Norfolk Buildings
.
---
(c) 2020 Bath-Heritage.co.uk | Contact us|