King Edward VII Memorial
What is it?
A tall plinth surmounted by a bronze angel of peace commemorates King Edward VII's diplomatic tactics in Europe, particularly with his cousin the Kaiser in Germany, and his establishment of an
entente cordiale
with France. The memorial is by N. A. Irent*, and was moved to its current site from Milsom Street in 1933. Many similar versions of this statue, known as "The Peacemaker", can be found in public parks and squares all over the country [
Gilding 1997
].
*sculptor should be Newbury Abbot Trent
[see Wikipedia for more information]
Where is it in Bath?
The memorial is in Parade Gardens, to the east of
Bath Abbey
. The memorial was moved here in 1933 when the
Bath Royal Literary Institution
was demolished and the Gardens re-landscaped.
In the 17th century this area was part of the Abbey Orchard, lying outside of the city wall. In 1709
Beau Nash
persuaded the entrepreneur Thomas Harrison to built an
Assembly Room
on the edge of this site. Between this building and a summerhouse on the river bank were Harrison's Walks "a formal garden bordering the river which for many years was a favoured resort of fashion"
[Ison 1980]
.
When
John Wood the elder
laid out the North and South Parades in 1738, he also redesigned the walks and the area became known as St. James's Triangle [
Forsyth 2003
].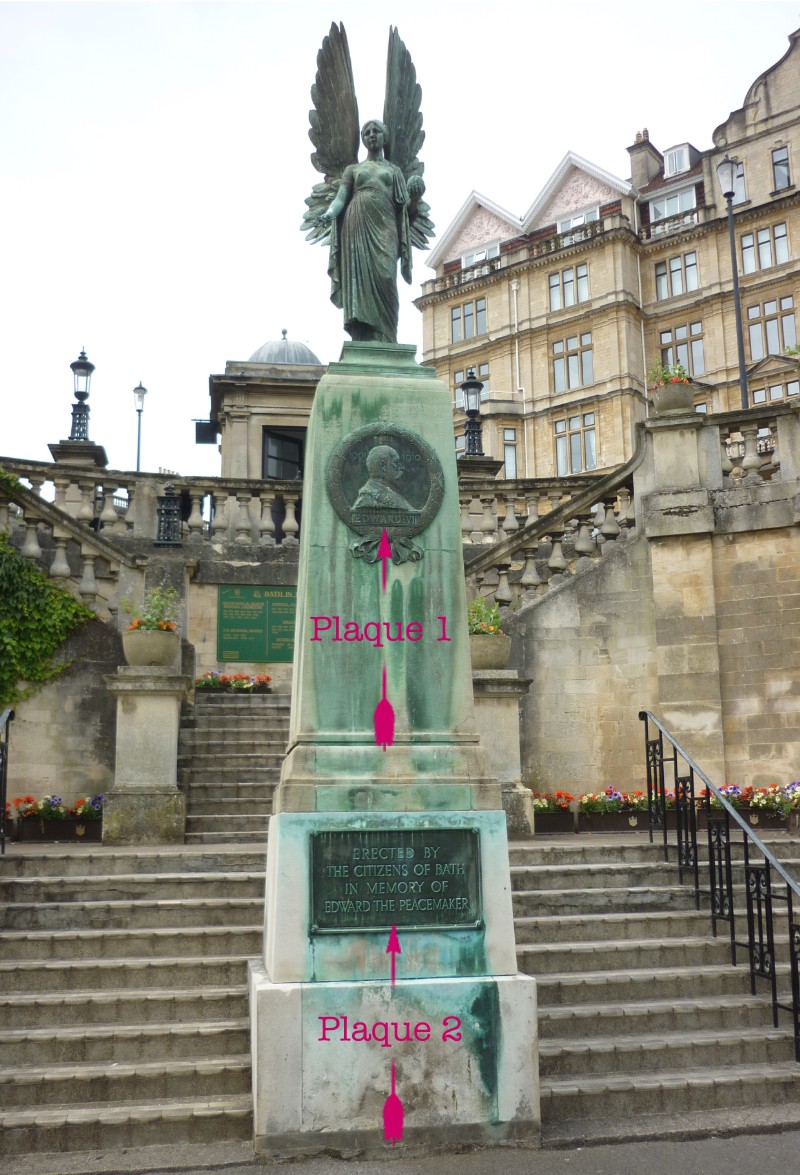 Two plaques are fixed to the plinth of the memorial:
Plaque 1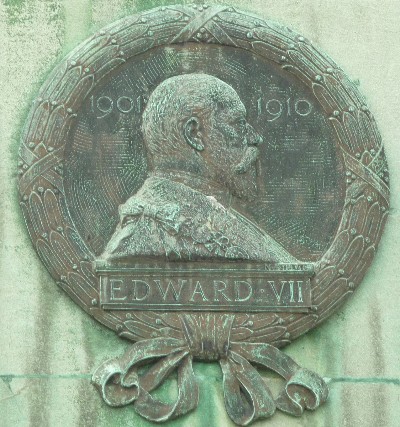 The text on plaque 1 reads
"Edward VII 1901 - 1910"

Plaque 2: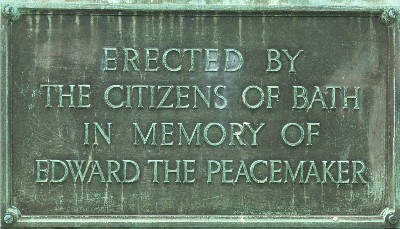 The text on plaque 2 reads
"Erected by the citizens of Bath in memory of Edward the Peacemaker"

Location map of plaques: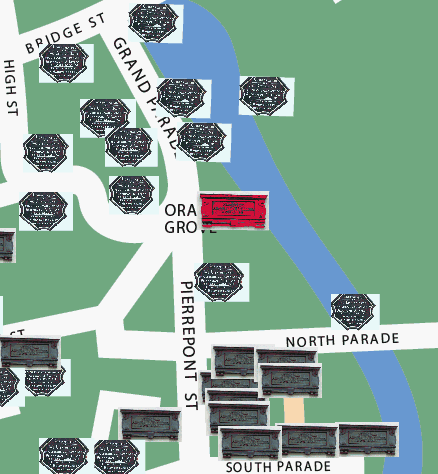 ---
(c) 2018 Bath-Heritage.co.uk | Contact us|